Successfully reducing your carbon footprint is at the heart of being a sustainable business. Follow this step-by-step guide to have all of your carbon strategy related questions answered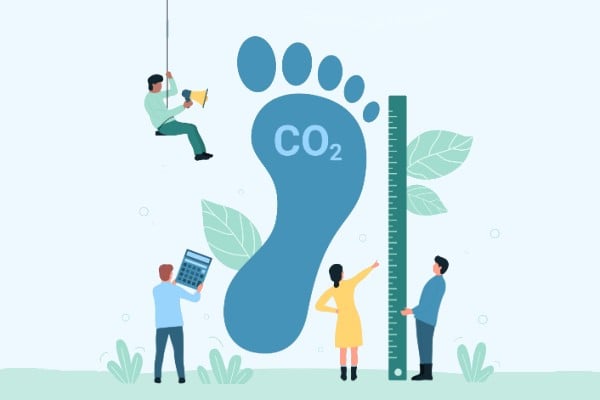 We have to turn around all our organisations fast to achieve a low-carbon future. Carbon and greenhouse gas (GHG) management are key to achieving this and mitigating the challenges of climate change for a low-carbon and sustainable economy. 
Organisations wanting to make a commitment and implement climate actions need an overarching strategy, plan and integrated policies in all areas where GHG emissions are caused in the context of the organisation.
We'll take you through the process step-by-step, from designing your strategy to implementing relevant and effective practices to manage your organisation's emissions. 
How can I design a good carbon management strategy for my organisation? 
Introducing the four pillar approach, inspired by the 1.5°C Business Playbook developed by the Exponential Roadmap Initiative (ERI): 
The four pillars
Pillar 1 focuses on an organisation's activities to reduce its own carbon emissions. These are reductions with regards to Scope 1 (a company's direct GHG emissions) and 2 (a company's indirect GHG emissions).
Pillar 2 focuses on an organisation's indirect activities to reduce its value chain carbon emissions (these are Scope 3 emissions). Small- and medium-sized enterprises (SMEs) usually have relatively limited impact on their suppliers but can have an impact through their selection of suppliers, the design of products and by reducing the use of goods and services with high GHG emission impacts.
Pillar 3 integrates carbon management into business strategy. It addresses the alignment of the organisation's vision, strategy, value proposition, products and services with the 1.5°C climate goal. This could include prioritising products and services that enable reduction and removal of customers' and wider society's carbon emissions, enabling a resource-efficient lifestyle and consumption patterns.
Pillar 4 describes how to contribute beyond your own organisational activities, through cooperation and networks and involves influencing climate action in society. This includes sharing good practice or supporting behavioural change in a variety of groups: customers, employees, suppliers, industry, government bodies, research institutes and not-for-profit organisations. It also involves facilitating low-carbon practices and funding projects outside your company's value chain.
Want to learn about designing policies and engaging employees with sustainability?
Register for Free Access
Not yet a Member, Subscriber or Friend? Register as a CMI Friend for free, and get access to this and many other exclusive resources, as well as weekly updates straight to your inbox.
You have successfully registered
As a CMI Friend, you now have access to whole range of CMI Friendship benefits.
Please login to the left to confirm your registration and access the article.