Article:
Want to develop a growth mindset? Focus on these four areas
Friday 21 February 2020
Here are some pioneering techniques to help you develop your courage, curiosity, feedback and grit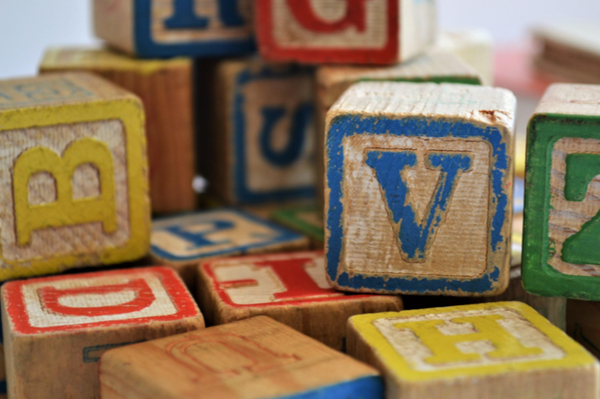 Some CMI's members will be familiar with Helen Tupper, co-founder of Amazing If, the team which coined the term 'squiggly career' and who advocate strongly for the idea of the growth mindset.
In Helen Tupper's recent webinar with CMI, she spoke about having four zones of development which are key to reaching personal goals and achievements: courage, curiosity, feedback, and grit. These four zones, she says, are vital to developing a growth mindset, a 'spongy' brain that absorbs information, and positive relationships full of collaboration – all of which will help you to reach your professional goals.
Courage
The courage zone is reached by working through your comfort and challenge zones. Courage is, ultimately, the end goal – you want to be in a place where you are supported by your manager and peer network enough to want to try something new, even if you fail. Without trying something at risk of failure, we can never truly grow to our full potential. That's not to say, however, that you should avoid working in your comfort zone at all costs. Helen says that this zone is a really strong place to fall back on in order to restore confidence or energy; without working in your comfort zone some of the time, you're at risk of burning out.
"The courage zone is where you could definitely go wrong," she says, "but you could also definitely succeed."
To push through your comfort and challenge zones, you should allocate proportions of your day to trying new – perhaps scary – tasks to reach your courage zone. She also says to be aware of your support network to fall back on if you should fail, and to plan rewards for trying to break into your courage zone, "Whether it's leaving the office an hour early, or a nice coffee or stationery – whatever your thing is."
Curiosity
"This is the fuel of a growth mindset," says Helen. She says this zone is dedicated to pursuing our interest in things, following our interests, perhaps through hobbies or education.
"Sometimes at work we get stuck in doing and delivery mode," she says, "but consciously spending some time in curious mode is really important."
She recommends thinking about what sparks your interest both in and outside of work. Talk through this with your friends and colleagues – you may even get inspired by someone else's curiosity! She mentions this curiosity profile quiz by Harvard Business Review, which helps you identify what naturally piques your interests.
She also recommends habit stacking, where you can align your everyday habits such as your commute to work or your gym time to things that spark curiosity – for example, using your commute to read a book, or listening to an educational podcast in the gym.
Grit
Helen cites Angela Duckworth's TED talk as inspiration for this zone: she defines this as having passion and perseverance for long-term, meaningful goals. Duckworth says skill is created by combining talent and grit; likewise, if we take that skill and add even more grit and perseverance, we get achievements.
"It's not good enough to just be good at something! We have to be good and we have to be gritty," says Helen. She recommends thinking about "grit boosters" – that is, what helps you to stick with something – which can be anything from a supportive manager to passion for your talent or skills. Think about your grit blockers – what gets in your way of sticking with something – such as distractions or poor project or time management. Identifying the boosters and blockers will help you figure out what you need to overcome in order to get more grit and persevere.
Feedback
I'm sure we can all think of a time when negative feedback has stuck in our mind much more so than positive feedback – but learning to give and receive feedback is vital in helping our development.
As it's very easy to dwell on the negatives, try reframing feedback as strengths-based: Helen recommends asking for or giving feedback in the structure of 'what went well, even better if'. For example, after a presentation, you could tell someone that their clear communication, even better if next time their slide deck had a little less text on it.
Helen goes on to talk through the three criteria key to getting comfortable with feedback: make it regular, make it real-time, and make it relevant. By this she means check in with your manager or trusted colleague every week or so to keep your fingers on your development pulse, ask for reactive feedback as close to the time as possible, and ask for clarification on general comments like "that went well" or "that wasn't as good as last time". The clarification will make sure that all feedback is constructive, and you can clearly identify core skills and where there's room for improvement.
Why not check out more of CMI's brand-new webinar series here, sustainability in the workplace and practicing innovation.
Are you a CMI member? You can sign up to receive alerts when new events are added so you don't miss out – if you're not yet part of the CMI community, read about our many membership benefits here.
Image: Unsplash