Hybrid working makes communication more complex. With evidence that workplace relationships are more strained than ever, managers need to concentrate more than ever on keeping lines of communication open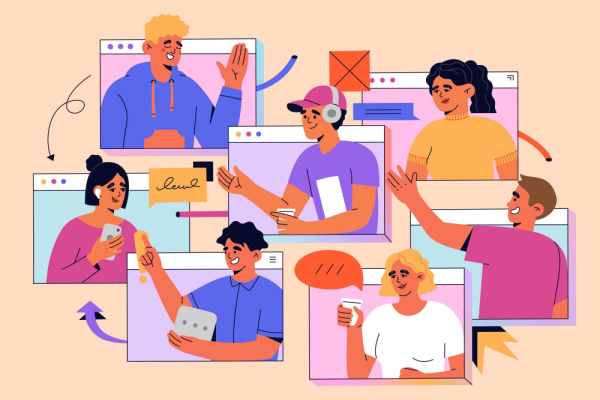 The flexibility of being able to work at home, at least part of the time, has been a boon for many. Almost three in five managers told CMI in February's Managers Voice survey that work-life balance is better now than it was before the pandemic, and 40% believed that productivity has improved.
But there are also downsides. Just over half of managers, and particularly those in large organisations, said that workplaces are lonelier, and 70% agreed that colleagues spend less time socialising with each other. 
On top of this, workplace conflict seems to be on the up. Alongside multiple reports of increased demands for conflict resolution services, a study from recruitment specialists Wade Macdonald found that HR departments are dealing with more employee relations issues than they were before the pandemic hit. It's telling that one of the top CMI Insights articles for the past couple of years has been "The five main causes of conflict in distributed teams – and how to manage them".
Want to learn more about how to successfully manage communication in a hybrid team?
Register for Free Access
Not yet a Member, Subscriber or Friend? Register as a CMI Friend for free, and get access to this and many other exclusive resources, as well as weekly updates straight to your inbox.
You have successfully registered
As a CMI Friend, you now have access to whole range of CMI Friendship benefits.
Please login to the left to confirm your registration and access the article.