Despite their daring spirit, the pandemic has left entrepreneurs vulnerable. This is how to keep your venture thriving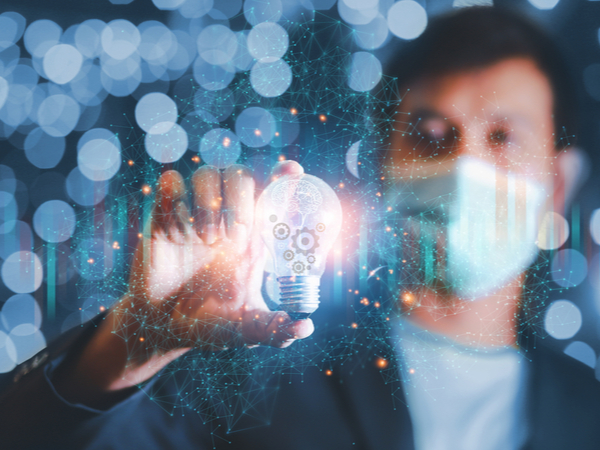 The Covid-19 pandemic has had both direct and indirect effects on businesses all around the world – and entrepreneurial ventures are no exception. Entrepreneurs are usually praised for their daring in the face of uncertainty and risk, yet this catastrophic global uncertainty across the economy, public health and society leaves them vulnerable too.
Where I am based in Sri Lanka, many managers who are leading entrepreneurial organisations have realised that they need to adjust their business methods in order to stay afloat: more than 75% of Sri Lankan start-up businesses have turned their full-time employees into contractual or part-time workers; existing ventures have started online deliveries as a subdivision to their main business; many service-based entrepreneurs have started searching for other employment or new business ideas as cash flow has reduced or completely stopped.
Some have successfully made changes, others who found it tricky have faced the hard reality of failure.
Furthermore, industries such as tourism, hospitality, automotive and travel have faced huge damage, while more creative sectors such as social media and software development have established and flourished. Many managers of entrepreneurial firms have also taken the bold step of responding to emerging needs – coming up with new products such as innovative face masks, sanitising facilities and robotic health assistants.
Ultimately, how an entrepreneurial manager prioritises and values innovation will determine the success and the survival of their venture.
Better, stronger
In light of this, entrepreneurial managers can use the following tips to help their ventures to withstand the current crisis:
Identify your market position and find ways to improve and persist with the help of new technologies.
Analyse the capabilities of your human resources – from the top management to the most junior employees – then delegate and re-structure duties and responsibilities to suit the new pandemic environment.
Understand that making excessive profits may not be on the cards right now. The goal should be to have sufficient income to pay off expenses, plus an additional smaller profit. Making savings should be a higher priority than investments. Secure your funds carefully and look into the possibility of obtaining additional capital from shareholders, investors and lenders.
Ensure the safety and wellbeing of employees in order to nurture loyal workers throughout, and beyond, the pandemic. Identify and provide what they need (such as equipment for working from home). Constantly communicate with them to boost their morale during this period of uncertainty. Being flexible and honest is a virtue that will bring success and allegiance in return.
According to history, many accomplished entrepreneurial ventures have started during difficult times. This is why we shouldn't see this pandemic as an obstacle, but rather as an opportunity to develop and grow. And we can, if we're open to doing things a little differently.
Image: Shutterstock/Treecha
More resources for managing through Covid-19
Find more tips and resources in CMI's Management Transformed report, exploring the extraordinary challenges and new ways of working that emerged in 2020. The resources cover the essential pillars of trust and productivity; communication and wellbeing; culture and engagement; and diversity and inclusion.
Learn more
You might also like these posts on this topic:
Don't miss out - get notified of new content
Sign-up to become a Friend of CMI to recieve our free newsletter for a regular round-up of our latest insight and guidance.
CMI members always see more. For the widest selection of content, including CPD tools and multimedia resources, check out how to get involved with CMI membership.