Giving us an overview of the local tourism industry in the region, here's how we can help it grow even further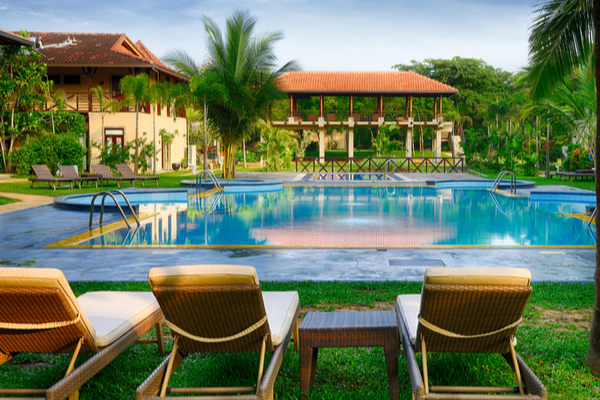 Sri Lanka has a growing tourism industry that hasn't shown signs of stopping, despite some periods of slow growth over the last few decades – and especially during the past year. However, as always, Sri Lanka was able to bounce back from Covid-19 (even while still recovering from the horrific 'Easter Attack' that shook the country in 2019).
Sri Lanka's tourism industry enjoys success largely due to the unique location of the island – the main factor that has always contributed to Sri Lanka's surge in tourism is, and has the different routes by both air and sea have always attracted visitors. Since the beginnings of tourism development in Sri Lanka after the Second World War, governing bodies have always chosen to promote local tourism.
The growing need for more trained professionals
Since the end of the civil war a decade ago, Sri Lanka's tourism has boomed more than ever. With this growing number of visitors comes the growing demand for talent in the hospitality industry. Local industry experts and veterans have predicted that the Sri Lankan hotel industry will need a total of at least 250,000 'direct' staff of all capacities in the near future. So how can we find suitable candidates to fill these roles?
During the 39th graduation ceremony of the Sri Lanka Institute of Tourism and Hotel Management, the Ministry of Tourism said that Sri Lanka will need over 100,000 new staff with the expected number of star-class hotels that are to come up as the country has projected over USD 2.8 billion over the next couple of years.
Attitude is everything
It is important to remember that organisations must always hire for attitude; having the correct attitude will take both the employee as well as the company to a much higher place . Many of today's job interviews follow standard (and outdated) hiring processes which do not including hiring for attitude and rather hiring a candidate simply because they checked off many or all the boxes on the candidate hiring profile. Attitude can consist of many things: a positive mindset, alignment with the organisation's goals and values, and an original approach to challenges.
Changing conservative mindsets; the tourism industry is not a 'cheap' job
Another issue to be addressed is changing the cultural perception of women joining the hotel industry. Traditionally, many have viewed the industry as a male-dominated industry – and some even consider it a 'cheap' or 'disreputable' job. It is high time that the industry veterans took an initiative to change the rural mindset of parents and also create a more inclusive, and female supportive industry.
A look at continuity and succession
While many hotels have a standard hiring process, very few put time, effort, or money into creating a comprehensive and well-thought out succession plan for their employees. Most often, as the general purview of Sri Lanka's way of having and sustaining a career, people must often take matters into their own hands. Instead of letting your staff blindly make decisions, without proper guidance and advice, it's recommended that companies have a well-defined succession plan and appraisal process.
When visiting hotels in Sri Lanka, people might often come across many familiar faces across multiple hotels. This is due to people changing across multiple employers over the course of a few years and sometimes even months. When trying to understand the root cause of this issue, it was found that there is a lack of succession planning and an appraisal process. Most hotels can bring down their attrition rates and ensure that talent stays within their hotel or chain and grows along with them should they spend time crafting a well thought out succession plan and appraisal system (including a 360 degree appraisal system). Sri Lankan tourism has a long way to go, but we are certainly off to a good start! We have to keep our good staff. Not for us to train and lose them to the competition.
You might also like these posts on this topic:
Don't miss out - get notified of new content
Sign-up to become a Friend of CMI to recieve our free newsletter for a regular round-up of our latest insight and guidance.
CMI members always see more. For the widest selection of content, including CPD tools and multimedia resources, check out how to get involved with CMI membership.