Blog:
Diversity and inclusion: 5 actions organisations should take right now
Written by Matt Roberts
Tuesday 28 September 2021
Helen Gordon CCMI shares The Science Council's latest benchmarking report findings about diversity in STEM – and what it tells all of us about progress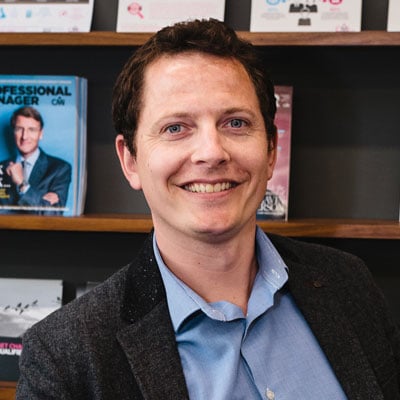 The pandemic has ignited interest in science and careers within the sciences as never before. However, an inquiry by the All-Party Parliamentary Group on diversity and inclusion reported this summer that the pandemic has only exacerbated historic and systemic disadvantages among marginalised groups in the science, technology, engineering and maths (STEM) workforce.
To find out more, we were pleased to welcome to our latest Better Managers Briefing Science Council chief executive Helen Gordon CCMI, who has spent the last 15 years leading professional membership organisations, following a career in the health service.
The Science Council has just published its latest benchmarking report on diversity and inclusion in the sciences and engineering, and some of its recommendations chime with those CMI made last year in our Moving the Dial on Race guide. I asked Helen to talk us through the findings as well as offer advice to other organisations.
First, the good news
Progress has been made – with equality, diversity and inclusion (EDI) policy, process, governance and leadership all beginning to embed across the sciences and engineering professional bodies, says Helen.
The report draws on findings from a peer benchmarking exercise across 40 different professional bodies representing science and engineering, commissioned by the Science Council and the Royal Academy of Engineering, and conducted by consulting firm For Business Sake. It measures progress against a framework, created five years ago, that helps professional bodies track, plan and drive progress in EDI across a range of areas – including governance and leadership, membership, professional registration, accreditation, meetings, conferences and events, educational activity, prizes and awards, outreach and employment, communications and marketing.
"There has been an increase in the diversity of executive boards, which is encouraging – we found that women now account for 46% of board positions, while 14% are people from minority ethnic backgrounds," explains Helen, who says that the workforce within the professional bodies is similar in make-up.
The report shows progress too in terms of membership of science and engineering professional bodies – around 40% are from minority ethnic backgrounds. "Prizes, awards and grants can also help accelerate careers, and encouragingly, 40% of these in sciences and engineering are now being won by women," points out Helen.
"We need to acknowledge that a lot of progress is being made in hearing the voices of members and working in partnership to establish priorities and plans. We're seeing much more integration of diversity and inclusion in communications strategies across scientific bodies. And overall, we see a collective ownership by colleagues across our whole community of the need to integrate diversity and inclusion activity into the day-to-day work of individuals and the organisation as a whole."
Now, what needs improving?
There remain issues around the collection of relevant data on diversity and inclusion, says Helen. "For example, there's more data available on gender than any other aspect of diversity and it's more difficult to tell how minority ethnic colleagues are faring," she says. "We need to have a frank, open conversation about why we should be gathering data, so that we can boldly assess our progress and really know what's going on inside, to really understand the population we're serving and be more informed in the actions that we're taking."
Organisations also need to secure and sustain their commitment to equality, diversity and inclusion through greater integration of EDI activities into core functions, strategies and plans. "This can't be just an ad hoc project – it's fundamental," stresses Helen. "We also need to think about extending the scope of work to other underrepresented groups – there's a lot of focus on gender and ethnic background, but of course there are other characteristics we ought to be paying attention to, while also looking at the intersections between those characteristics."
Action points for organisations
The report makes five recommendations for making further progress:
Identify and address barriers to data gathering. "What's getting in the way and how might we get past that so we understand our communities better?" asks Helen.
Broaden the focus of activity to underrepresented groups and intersections between them. "For example, how gender and ethnicity intersect to impact the lives of minority ethnic women in science and engineering is a really important question," says Helen. "We need to look across all of the protected characteristics and really think about the lived experiences of individuals."
Resource EDI work as a priority. "Part of my role as a leader is to ensure that these activities and the people involved in leading them, are more than adequately resourced," she says.
Have a framework by which you can assess progress. "The subject of EDI and our ambitions for inclusivity are so wide that chunking up the work and targets is vital," advises Helen.
Create communities of practice. "These are hugely helpful in sharing knowledge, information, best practice, and top tips about what changes have actually made a difference," she says.
If you want to join a community of best practice, join the CMI Race network, a group of people committed to putting diversity and inclusion at the heart of great leadership.
You might also like these posts on this topic:
Don't miss out - get notified of new content
Sign-up to become a Friend of CMI to recieve our free newsletter for a regular round-up of our latest insight and guidance.
CMI members always see more. For the widest selection of content, including CPD tools and multimedia resources, check out how to get involved with CMI membership.