Blog:
Embracing Opportunities To Help Work Out What You Want To Do
Written by Corey Kemp
Wednesday 17 July 2019
How to make the most of situations you may face at University.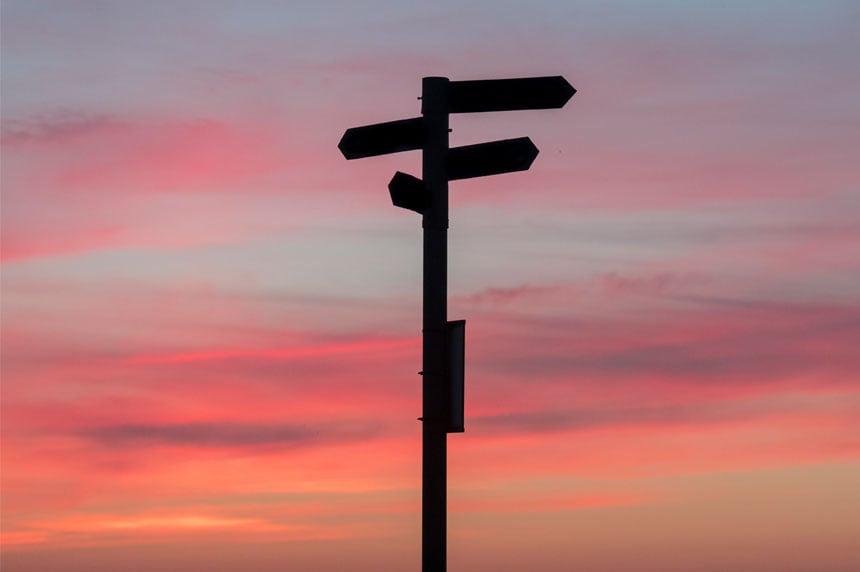 It's very rare that someone comes to university with a defined career path. A rough idea maybe but clearly defined steps? I doubt it.
I was a prime example of this. I took a Business Studies course that offered multiple pathways and options because I couldn't quite pin down what I wanted to do with my career. During this course, I found myself increasingly intrigued by some topics and equally completely turned off by others.
Everything I didn't enjoy or understand during my studies was labelled as a "non-starter" for me. No point in exploring something when you can't see the value in it, right? Wrong. I only realised this when I went on my placement year as an administrator. This was quite a generic role within the organisation so I had anticipated that I would be completing basic tasks with very little reward.
On the contrary! This placement opened my mind up to the possibilities of learning from your surroundings and tapping into others' experiences, even when you least expect them to benefit you in the long run. In a Project Management Office, I was exposed to the inner workings of project management, as well as leadership, communication and organisational skills. As I grew in confidence, I asked to be involved in steering group meetings, workshops and presentations, most of which I would have otherwise had no involvement in.
However, attending these meetings in these environments taught me about how to conduct yourself in a professional environment, how to speak to new people and how to take lessons from others' experience - all really valuable skills when getting ready to move into my career after graduation
Sure enough, these new connections started to give me more opportunities. I became a Mental Health First Aider, a Business Society committee member, founder of an internal placement scheme for placement students and a CMI Student Ambassador. These later opened doors for me that I couldn't have dreamt existed before university. Winning awards and attending conferences wasn't what I was used to!
What it proves, and what I hope you can take from reading this, is that sometimes, when there isn't even a door to knock for opportunity on, try the cat flap. Try another house. Maybe even open a window. But there is value in everything if you look for it.
Now I'm a project management officer at a Local Enterprise Partnership, studying and working on something I am genuinely passionate about and want to progress in. It's okay to not know where you're at now but give everything a try and the career path will eventually reveal itself.
If you're a CMI member you can access tailored resources and support for your professional development. Not yet a member? Join now.
Join CMI's Future Leaders community to network with like-minded individuals, share experiences and get advice:
Join Future Leaders
LinkedIn
Facebook
For any questions or queries please contact: social.media@managers.org.uk or press.office@managers.org.uk.