Blog:
Little things you can do to look after your mental health
Tuesday 04 August 2020
When you're going through a difficult time and it's affecting your work, there are some small adjustments that can help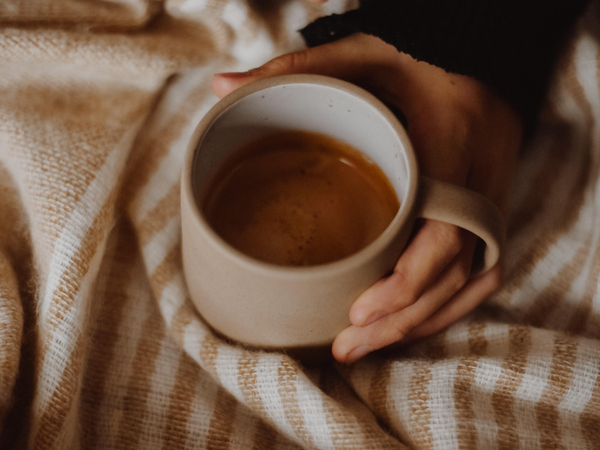 Many of us are feeling the strain of going so long without seeing loved ones, working in isolation, or being furloughed during Covid-19. These are big issues which we can't fix on our own – but we can follow some simple steps to help put ourself and our mental health first to deal with them.
Reframe negative thoughts
When going through a tough time, it's easy to fall into the habit of focusing on shortcomings or failures – even when they're nothing of the sort. If you know you're not being as productive as you are when you're not going through mental health difficulties, remember that this tough time is an obstacle to that level of productivity. You can't measure yourself against the same yardstick. Talk to yourself how you would talk to a friend going through the same thing.
Reframing negative thoughts will help you to focus on the good side: instead of thinking "I'm not doing this task as good as I was a few months ago", try saying to yourself "I'm trying my best during a difficult time, and that in itself is not easy". Remind yourself that you will need a bit more time and rest periods, and let yourself take those without guilt or shame.
It may also be helpful to take some time for yourself offline. While this is more challenging for those living with housemates or with a family, even 20 minutes of reading a book, writing about your day, going for a walk or sitting with a cup of tea in the garden can refresh you.
Invest time in yourself
Switching off from work isn't easy for everyone – especially as many of us are still working from home - but it is crucial to making sure you don't burn out. One key thing we can all try to do is regulate our sleeping hours. If you are struggling to fall asleep, white noise or rain apps may help to calm your mind, as well as meditation or yoga before bed.
Also, take time to do things offline: cooking, for example, is a great way to focus on something that is productive and has an enjoyable end-goal, which isn't overly taxing or stressful. Eating healthily is a key part of looking after ourselves; if you're going through a tough time, it may also be useful to cook something in big batches so you can freeze them for days you need something healthy but quick.
Lean on loved ones
One way you can take care of yourself is to reach out to friends and family so that you don't become isolated, which can exacerbate negative thoughts. Talking about how you feel, how your day went, or even dreaming up future plans together can help you to look forward. Netflix has a party app where you and friends can 'watch a movie' together simultaneously and chat throughout; or you could just have a catch-up over a cuppa on your lunch break. If you feel up to it, you could even sign up to a virtual class with your friends, so you can learn something new together.
Thinking about work
If you are struggling, it's a good idea to reach out to your manager to let them know you're not running on full capacity. Having realistic expectations about what you can achieve will ensure you don't feel overwhelmed, disappointed in yourself, or as if you've let anyone down. Ask for help where necessary – such as a new project you've been given or a deadline you're struggling to meet – and see if a team member can help you out by taking on some of your workload. Even by asking for one aspect of your role to be redistributed can help to make your workload feel lighter and less intimidating.
Talking about mental health can be difficult, but the rewards are numerous. Check out CMI's mental health and wellbeing hub for even more tips on how to care for yourself during the pandemic.
CMI's Checklist 068 on 'Motivating your team' has some good tips for keeping spirits up at difficult times.
And why not listen back to Simon Blake, chief executive of Mental Health First Aid England talking with CMI chief executive Ann Francke about managing mental health in the workplace.
You might also like these posts on this topic:
Don't miss out - get notified of new content
Sign-up to become a Friend of CMI to recieve our free newsletter for a regular round-up of our latest insight and guidance.
CMI members always see more. For the widest selection of content, including CPD tools and multimedia resources, check out how to get involved with CMI membership.