Blog:
Opportunity Lockdown
Tuesday 21 July 2020
The Covid-19 Crisis Will Trigger Countless Social and Economic Changes. Consumers Will Behave Differently After Lockdown. Big Companies Will Look to Cut Costs. All This Spells Opportunity for Managers and Leaders With an Entrepreneurial Mindset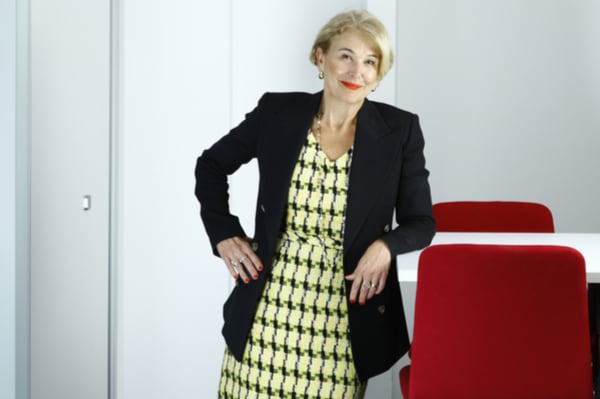 Amid a raft of doom-and-gloom stories about the economic impact of the Covid-19 pandemic, I spoke to two serial entrepreneurs about strategies for weathering the storm and finding new opportunities: Edwina Dunn founded customer data science pioneer dunnhumby and is now CEO of data consultancy Starcount and founder of The Female Lead campaign. Duncan Cheatle is the founder of entrepreneurs members' club the Supper Club, co-founder of Startup Britain, and is now chief executive of learning engagement platform LearnAmp.
Resilience to Survive
Many entrepreneurs have been hard hit by this crisis. How can they best develop the resilience that they need to survive? Edwina started dunnhumby in the mouth of a recession in 1989. She admits the current situation is scary for everybody: "Nothing is going to be the same," she warns. While it's human nature to revert to what we know best, Edwina believes the ability to adapt is crucial. "You have to face the fear," she says, quoting Charles Darwin: "It's not the strongest of the species that survives. It's the most adaptable."
Despite economic uncertainty, there are business opportunities to be reaped. Understanding your personal motivation is key, whether that's scaling up a significant company or a "lifestyle business" driven by the desire to be your own boss.
Do something you love, Duncan advises, "because it's just so much easier to get motivated to go out and find a customer or investors." That said, he warns entrepreneurs to stay focused on your customers. "Too many people get an idea and rush off and find an investor instead of deciding who their customer might be first."
For Edwina, data will be increasingly pivotal to success across the whole business ecosystem. "I would advise people to think about how they can create an environment where data is more used, more shared, more understood," she says.
Greater Diversity
Gaping holes in the diversity of start-ups is cause for concern, which prompted Edwina to launch not-for-profit campaign The Female Lead, dedicated to offering a new set of alternative role models. "You can't be what you can't see," she says. "It's all about that showcase of breadth and depth of talent that is invisible right now."
Duncan is encouraged by venture capital investors – including Cornerstone and ImpactX – that are actively looking to increase diversity across their portfolios. The www.diversity.vc campaign is trying to broaden the diversity of VCs themselves. Role models are hugely important, he says. "A lot of business leaders are thinking about what they can do that's more proactive. That's hugely encouraging."
A Green Recovery
Lockdown has driven a greater appreciation of the environment, which in itself presents business opportunities. "Entrepreneurs will identify with what consumers want," Edwina says. "The signals are out there and there is so much work that can be done in deciphering them and helping businesses become more astute and timely in how they talk to people."
Similarly, the sustainability of supply chains will be increasingly important, Edwina predicts. "I passionately believe it is what you love that defines you – your planet, your family, your community. That is going to give businesses new data, new fuel and a new vision of what they can build on."
Duncan welcomes the noises from government pushing the green agenda but warns that consistency is required if that is to translate into entrepreneurial action. "It's important to get cross-party support and make sure it's policy that's in place for a decade or more."
Managing and Leading Out of Covid
Lockdown has forced businesses to give employees autonomy and trust. Both leaders believe the longer-term impact will be much more flexibility in where people work. Edwina says the experience of her own team members has been hugely uplifting. "It will unleash a whole new wave of energy, talent and self-belief," she says.
More autonomy over where people work will also accelerate digital transformation, Duncan believes, and adoption of tools that make it easier to let people work in a way that works best for them. It will also encourage people to drive their own learning and development, and develop the digital and interpersonal skills needed in today's world. "If we take one thing away from this Covid-19 challenge, it's that we are masters of our own destiny if we choose to be so," Duncan says.
Going It Alone
Both leaders recognise the business opportunities presented by change. "If you can find a customer and you're good at what you do, it is not that difficult to find somebody who will pay you," Duncan says. "Big businesses are under pressure to cut costs or find better value, and that's where opportunity lies for entrepreneurs."
Edwina believes concerns about overreliance on one client can be overstated: "Finding just one client who loves you and who believes in what you do is probably the safest, greatest way to build your skill and build your business. if you can prove that you are highly valuable to one, chances are you going to be very valuable to ten or 20 or 100."
Why not watch our conversation in full here? There are many more excellent points made in the rest of our discussion.
You can watch my live talk this Friday, featuring Sarah Gordon and Brenda Trenowden, where we'll be talking about the new normal.
If you found this article useful, why not get access all our Insights and more for as little as £5 a month? See our subscriber levels here.
Recommended
› How does your body language translate in virtual meetings
› How to manage an entirely virtual team
› Top tips for successful (virtual!) onboarding
› The Long Read: How to have an effective – even courageous – conversation in the age of Zoom
You might also like these posts on this topic:
Don't miss out - get notified of new content
Sign-up to become a Friend of CMI to recieve our free newsletter for a regular round-up of our latest insight and guidance.
CMI members always see more. For the widest selection of content, including CPD tools and multimedia resources, check out how to get involved with CMI membership.