Case Study:
Meet the apprentice: Oana Apostol
Wednesday 29 August 2018
A talented linguist with a desire to make a difference, Oana Apostol is reaching new heights thanks to her apprenticeships.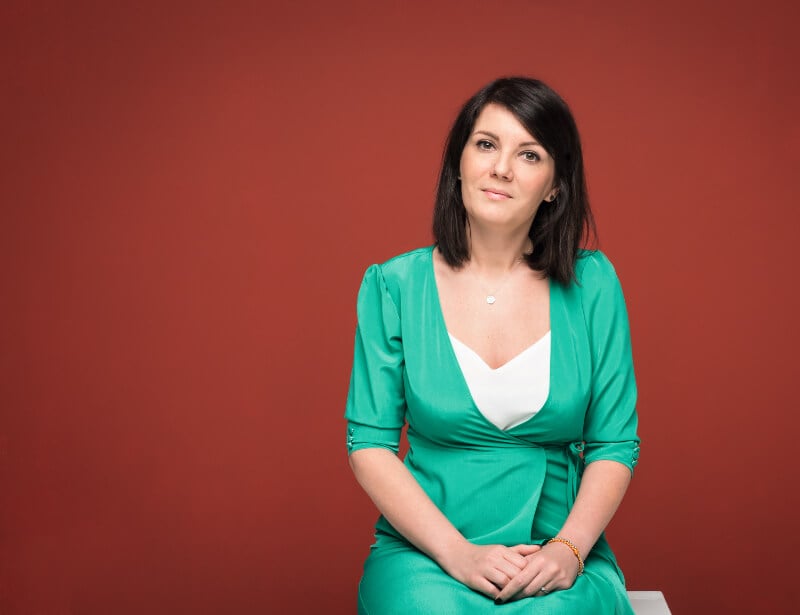 Oana Apostol always wanted to go into politics. "I wanted to help people," says Apostol, 28, who was brought up in Italy. She learned multiple languages and acquired a master's in international politics, partly so she could work for the European Union.
But the reality wasn't what she'd hoped for. Although she worked in prestigious roles for the EU in Milan and London, the work was more admin-based than hands-on politics. She later found greater job satisfaction in recruitment, where she was able to use her languages. Eventually, she joined her biggest client, engineering group NG Bailey.
New opportunities
Today, she manages 145 people across several rail sites. She handles everything from salaries and holiday to promotions and employee relations. Despite having no previous management experience, Apostol threw herself into a Level 3 team leader/supervisor apprenticeship, and is on course to finish early.
Working on projects including the redevelopment of London Bridge and Birmingham New Street stations has given her the opportunity to make a difference: "it makes you realise, 'wow, I'm really doing something here,'" she says.
The job can be testing, especially as Apostol works in a male-dominated industry and is the only woman in the senior leadership team. But she relishes the challenge. The apprenticeship programme has given her more authority in difficult situations, such as when she has to discipline experienced male labourers, who are often older than her. "Nobody teaches you how to manage people," she says, "and I wanted something to back me up."
Watch: Oana on her apprenticeship experience
Skills boost
The apprenticeship has also increased her assertiveness: "I've gone from shying away from difficult conversations to being confident," she says. "I used to not want to speak up, now I am giving presentations in front of 200 people."
What have been the most valuable skills she's acquired during the Level 3 process? "Having a structure to how I manage people and how I set my own objectives in professional situations, such as meetings."
Looking ahead, Apostol has big plans. "I think I want my manager's position," smiles Apostol, though she's not being pushy. He's already told her that she'll be great at it in the future.
Oana Apostol is labour and training coordinator, London engineering and rail, at NG Bailey. She is doing her Level 3 apprenticeship with Babington. Read more about Oana's journey here.
For more information on apprenticeships visit: www.managers.org.uk/apprenticeships-and-epa/apprenticeships
Image: Ben Wright