A new CMI report identifies the key 'ready-for-hire' skills that graduates need to boost their employability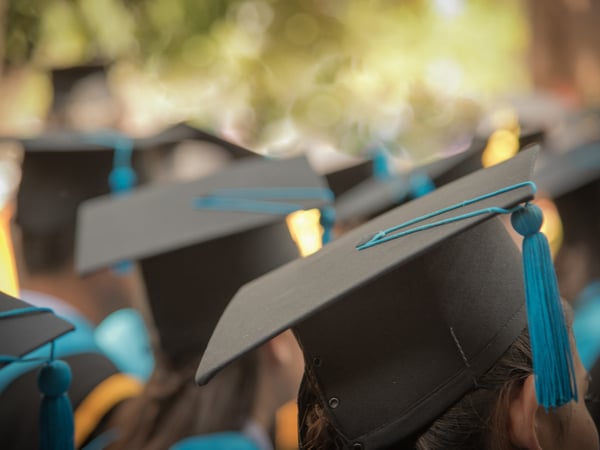 As many young people head off to university for the first time, a new CMI report has highlighted the continued importance of graduating 'ready for hire' in the post-pandemic work landscape.
Work-ready Graduates: Building Employability Skills for a Hybrid World brings together new research and up-to-date feedback from academics in higher education institutions (HEIs), UK businesses and undergraduate students.
Among the key findings:
All students need to develop employability and career management skills.
Nearly 80% of employers believe graduates aren't work-ready on entering the employment market.
There are 11 skills that would boost graduate employability… but only 27% of students can confidently demonstrate them.
Students on non-business related courses say university equips them with just two of the 11 key employability skills.
Employability skills must be underpinned with general career management support, something currently lacking – with only 28% of students completely confident about how to search for jobs; 25% completely confident about applying for a job; and a mere 18% completely confident about how to write a CV.
Meanwhile, just under one-third (29%) of students do not believe their university offers support in developing career management skills.
Students need to stand out in a digital and hybrid world, but only 41% of non-business students have a LinkedIn account and just 29% of all students are interested in showing their qualifications via digital badging.
CMI is calling on government and universities to recognise the value of these core skills and embed them – as well as career management skills – in all skills and training provision.
In more detail
The report identifies 11 key employability skills that employers agree are critical in equipping graduates to progress in the workplace. These are: team-working; critical thinking and problem-solving; communication; self management; flexibility and adaptability; initiative and self-direction; digital skills; resilience; emotional intelligence; innovation and creativity and entrepreneurial skills.
However, CMI found just over one in four (27%) of students are completely confident they can demonstrate these skills, while nearly 80% of employers believe graduates do not arrive in the work-place with the skills they need to be work-ready.
CMI recommends the following actions to enhance employability:
Provide all students access to core employability skills, regardless of their degree course.
Ensure students are able to measure and track their employability skills gain.
Ensure students can showcase their employability skills in an increasingly digital workplace.
Use existing and emerging national and regional networks to connect students and employers.
We've talked to employers to find out what they want, and the answer is clear: 'ready-for-hire' all-rounders with real-world skills.
Matt Swarbrick, Director of Partnerships
Additional analysis of the most recent Graduate Outcomes survey has demonstrated that professional accreditation boosts employability. The analysis found that nearly two-thirds (64%) of graduates with CMI-accredited degrees were in highly skilled roles 15 months after graduating, compared to 57% of graduates with non-accredited business degrees.
Graduates on CMI-accredited courses enjoyed an average 8% boost in terms of their salaries 15 months after graduation, equating to an additional £2,000 compared to those on non-accredited business courses.
"We've talked to employers to find out what they want," adds Matt Swarbrick, Director of Partnerships, "and the answer is clear: 'ready-for-hire' all-rounders with real-world skills. Dual-accredited courses, offered by academic institutions in partnership with professional bodies, deliver this."
"Our message to prospective students is this: if you want to earn more money and enjoy better career prospects, do a dual-accredited course."
"To higher education institutions we say offer dual-accredited courses as it will give you a strong graduate employment record and make you more attractive to prospective students."
"And to governments across the UK, we say look at the evidence: dual-accredited degrees deliver the best results for students and for employers – and can help our communities to build back better in the wake of the pandemic."
Read the full report here.
You might also like these posts on this topic:
Don't miss out - get notified of new content
Sign-up to become a Friend of CMI to recieve our free newsletter for a regular round-up of our latest insight and guidance.
CMI members always see more. For the widest selection of content, including CPD tools and multimedia resources, check out how to get involved with CMI membership.