Bosses failing to make most of older talent, says BITC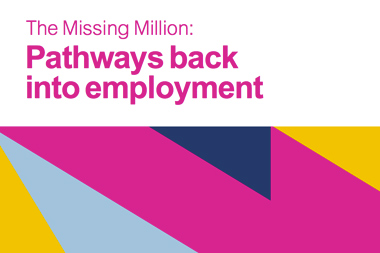 Workers in the over-50s bracket are being forced to start their own businesses or go into unpaid work due to ageism, report finds
Jermaine Haughton
Business leaders have a vital role to play in finding roles for older workers, as more than a million over-50s are being pushed out of the labour market for reasons beyond their control, according to Business in the Community (BITC). Published this month, its report The Missing Million: Pathways back to employment shows that older people are significantly less likely to find new work after losing a job, and are often forced to rely on their own resources and networks to make it through.
Indeed, discrimination stemming from traditional application channels has led to a rise in over-50s starting their own firms or going into unpaid work, even though those people would prefer to do secure more reliable posts. Compiled in partnership with the International Longevity Centre-UK, BITC's report is the second of a three-part series, which is linked to the group's Age and Intergenerational Workplaces campaign. BITC chief executive Stephen Howard said that bosses are losing out on valuable experience and skills by abandoning older workers.
"This report," he said, "finds that older workers are being failed at every turn. People over 50 find it harder to keep their jobs and harder to find suitable employment after job loss. The business case for supporting over-50s to stay in work has never been stronger. However, our research shows that despite this, older people are finding it tough and where they do succeed, it is because of their own networks and efforts – not because they have accessed effective support."
He stressed: "We all need to rethink our support for older workers. If we get this right, it will not only benefit more than 1 million over-50s, but will pay substantial dividends for the UK economy, businesses and local communities."
As Insights reported in October, BITC's first report in its Missing Millions series showed that helping older people back into the workplace would inject up to £88 billion into the UK economy. In addition, the study suggested that the presence of more over-50s would not necessarily prove detrimental to the prospects of younger workers or career starters.
Building upon those findings, the new report has outlined a set of key lessons that must be implemented to help over-50s to feel more of an active part of the UK workforce:
1. Employers can help to ensure that traditional positions of employment are made available to older people when they look for work
2. As job searches among older people are often carried out on an individual basis rather than in a networked sense, official support services also have a role to play in helping prepare older people for work and connecting them with appropriate opportunities
3. Both sets of stakeholders are crucial to keeping older people from experiencing lower confidence, frustration and disillusionment with the process of getting back to work
4. BITC must ensure that that business benefits from the enormous ambition, experience and skills that older people bring to the labour market
Howard explained: "We believe that business has a powerful role to play to build a fairer society and more sustainable future, and that employers are fundamental to supporting older people that simply want to stay in – or gain – employment. That is why BITC, in collaboration with our member companies, is launching a new strand of work to develop innovative workplace solutions to extending working lives and make the most of the opportunity presented by intergenerational workplaces."
He added: "We encourage every [leader] to consider how business and wider society can benefit from the enormous ambition, experience and skills that older people bring to the labour market."
Petra Wilton, director of strategy and external affairs at the Chartered Management Institute (CMI), told Insights: "As CMI's Management2020 Commission report found, the rising age of retirement and increasing life expectancy means that, by 2020, we will have five generations working alongside each other in the workforce. This means that the most successful managers and leaders will be those who can create cultures positively focused on diversity and inclusion. Age should not matter when making hiring decisions: skills, behaviours and potential are what count. At a time when the UK is experiencing skills shortages in many sectors, whole swathes of the working population must not be overlooked solely on the basis of their birth dates."
Discrimination, Wilton added, is often a byproduct of poor people management. She pointed out: 'If effective competency frameworks are used by organisations in their approach towards recruitment, selection, promotion, training and development – as well as redundancy issues – then discrimination ought to be minimised. Over the past few years, more and more organisations have realised that an age-diverse workforce is a successful one. But too many employers are still missing out on the substantial – and proven – business benefits that a good mix of older and younger workers can bring to their organisations, for example: greater flexibility, higher productivity and a broader range of skills and experience."
Find BITC's second Missing Millions report here.
The third – and final – report in the series will be published in April as part of Responsible Business Week.
Powered by
Professional Manager