Tesco to claw back failed executives' bonuses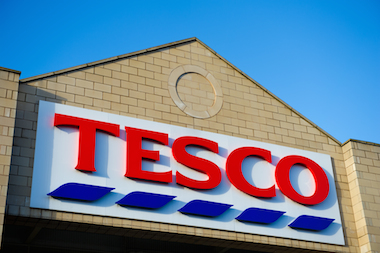 Following the precedent set by a number of City firms, the British supermarket chain announces new laws aimed at forcing disastrous former senior staff to return their bonuses to the company
Jermaine Haughton
Executive pay continues to dominate the headlines as Britain's largest supermarket, Tesco, introduces new company regulations giving it the power to take back the bonuses of senior managers. Applicable for up to five years, the clawback provision could see the high street retailer retrieve payments made to unsuccessful former chief executive Philip Clarke and finance director Laurie McIlwee, if Tesco can prove that financial results were misstated during their tenure or the executives damaged the company's reputation. Potentially, Tesco could also claw back up to £2.2m of 'golden goodbye' payments made to Clarke and McIlwee, who left Tesco last year before its £263m accounting scandal, which is under investigation by the Serious Fraud Office and the Financial Reporting Council, came to light.
The move by Tesco is part of its concerted efforts to halt its steady financial and reputational decline over the past 18 months. Such provisions are hardly new; following the financial crash of the late 2000s, many City and Wall Street firms were pressured by investors, the media and politicians to use the regulations to punish culpable staff.
UBS
UBS used the provisions in 2012 to claw back part of the bonuses paid to its investment bankers earning at least £1.3m annually. This was prompted by a trading scandal in November 2011, which cost the bank £1.48bn and pushed the investment bank into a loss of £850,000 for the year. The board responded by deciding to use the maximum clawback power at its disposal under rules aimed at aligning compensation with long-term performance. As a result, some bankers lost up to 50% of their share-based bonuses promised in 2011. Although the decision was heralded by onlookers for its severity, insiders suggest the move has played a part in UBS struggling to keep hold of its best talent and its failure to rise to the top ranks of investment banking.
Barclays
In what was the largest stripping of bankers' compensation awards, Barclays recouped £300m through the use of clawback provisions in 2013. In an attempt to show regulators the bank's intentions to take tough action on those involved in scandals such as the manipulation of the Libor benchmark interest rate and the mis-selling of financial products, Barclays restricted its group-wide bonus pool by 14% to £1.85bn and clawed back a substantial amount of more than £2.9bn in outstanding deferred bonus payments due for 2013. A large proportion of the amounts seized by the bank following the clawbacks was used to pay the £290m fine issued by US and UK regulators in 2012 for Barclays' part in the Libor scandal.
Rolls-Royce
Last year, luxury automaker Rolls-Royce also announced its intentions to reclaim share bonus payouts for senior staff. Following an investigation by the Serious Fraud Office regarding the company's accusations of bribery and corruptions in its dealings in India and Indonesia in December 2013, the car manufacturer launched the new provisions to target any of its top executives found to be guilty. Company chief executive John Rishton said he has made it "explicit that we will not tolerate improper conduct of any sort." The probe is still ongoing, but Rolls-Royce's clawback plan set out to allow share grants made to executives sacked for their involvement in illegal activity to be withdrawn or amended, whether they have been already distributed or not.
Image of courtesy of JuliusKielaitis / Shutterstock
Powered by
Professional Manager