Article:
CMI Highlights – 22 March 2023
Wednesday 22 March 2023
Our thoughts on Help to Hire; Ann Francke reflects on IWD. And: the winner of CMI's Management Book of the Year is...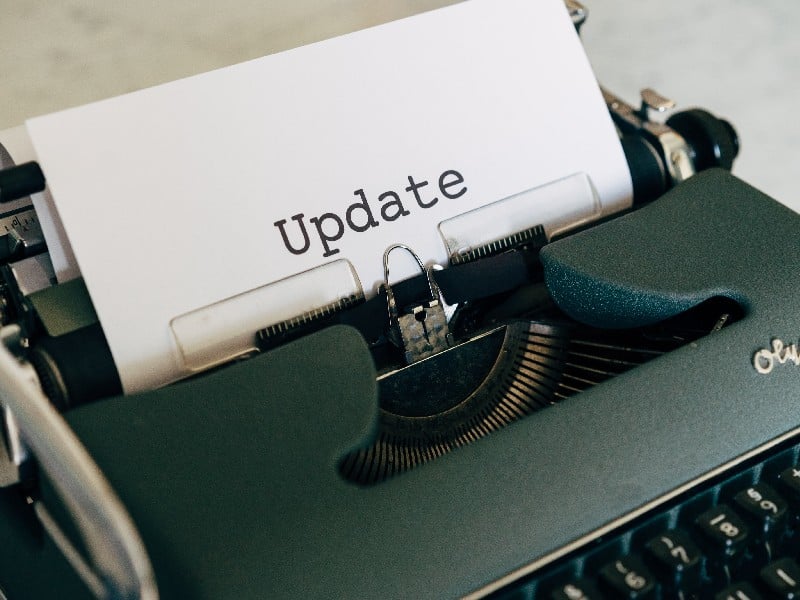 Dear all, 
First, some breaking news: the winner of CMI's Management Book of the Year 2022 competition is… The Power of Difference: Where the Complexities of Diversity and Inclusion Meet Practical Solutions by Simon Fanshawe (Kogan Page). From a stunning shortlist of books exploring "different perspectives" in management and leadership, The Power of Difference stood out. One judge said: "The Power of Difference is fascinating and I could not put it down. Each chapter heading is a tempting invitation to read on, I found it totally relevant to my work and to myself as an individual." We've got an exclusive interview with Simon here!
Why we need Help to Hire
One of the priorities of Chancellor Jeremy Hunt's Spring Budget is increasing productivity by boosting skills and getting the economically inactive, particularly the over-50s, back into work.
CMI's director of policy and external affairs Anthony Painter argues in an op-ed for Wonkhe, the Government's proposed measures do not go far enough to address the UK's "chronic skills deficit." He suggests six further measures that would help, including a cash grant to support early adopters of the lifelong loan entitlement and reforming the Apprenticeship Levy scheme.
CMI is also calling on the UK government to introduce a "Help to Hire" initiative to help small businesses recruit over-50s. This will also involve managers shaking off the stigma of hiring older workers and embracing them as a new talent pool.
"With one in three job postings directly related to leadership, we must couple older workers' experience with the hard management skills needed to boost Britain's productivity," says Anthony.
"A 'Help to Hire' scheme would complement the newly announced returnships for older workers. Similar to the government's existing 'Help to Grow: Management' scheme, the programme would subsidise leaders in small firms to undertake an intensive course covering everything from adopting digital technology to sourcing new potential markets."
CMI's proposal has already been picked up in the media and some key influencers.
Catch Anthony Painter's pre-Budget statement appearance on Radio 5 Live on BBC Sounds for the next few weeks (conversation begins at 2:45:36).
Elsewhere, Mandy Crawford-Lee, chief executive at the University Vocational Awards Council, argues in FE News that management apprenticeships are one effective tool.
IWD: key reflections
In her reflections on International Women's Day in Management Today, CMI's CEO Ann Francke OBE stressed that the "say-do gap" remains an issue to be addressed. She was also quoted in the Financial Times highlighting that "the government is not walking the talk" and taking concrete steps to address the gender pay gap.
So what can we do?
An article for manufacturing network Qimtek brings together research from CMI and from the Manufacturing Institute, which found that women comprise 48% of the working population but just 29% of the manufacturing workforce. The Manufacturing Institute also found that almost 2 in 3 women (63%) cite flexibility as one of the sector's biggest challenges, compared to 39% of men.
Flexibility, says Joy Burnford, founder and CEO of Encompass Equality and author of Don't Fix Women, alongside allyship and coaching, is one of the most important tools to closing the gender pay gap. She told us more in an exclusive piece for CMI Insights.
CMI Women on 16 May
Don't forget to reserve your online spot for the CMI Women conference on 16 May, where we will explore how we can achieve an inclusive future. (Check out our learnings from last year's inaugural conference here.)
My Whole Self
To mark My Whole Self day on 13 March, CMI's head of policy and innovation, Daisy Hooper, explained why managers must acquire the necessary skills to bring out the best in their teams. Her comments were featured in Employer News, Business Leader and HR News. 
Here's more insight from MHFA England. 
CMI endorses MHFA England's call for managers to be equipped with the skills to bring out the very best in their teams. Managers may be the first port of call for someone who is struggling or they may be best placed to notice when a colleague's behaviour changes. However, many lack the necessary training to effectively manage the increasing range of mental health problems in the workplace.
More management questions this week:
Kind regards,
Ian
You might also like these posts on this topic:
Don't miss out - get notified of new content
Sign-up to become a Friend of CMI to recieve our free newsletter for a regular round-up of our latest insight and guidance.
CMI members always see more. For the widest selection of content, including CPD tools and multimedia resources, check out how to get involved with CMI membership.