Article:
CMI Highlights – 8 March 2023
Wednesday 08 March 2023
Happy IWD! Plus, CMI research on salary raises and the importance of investing in management talent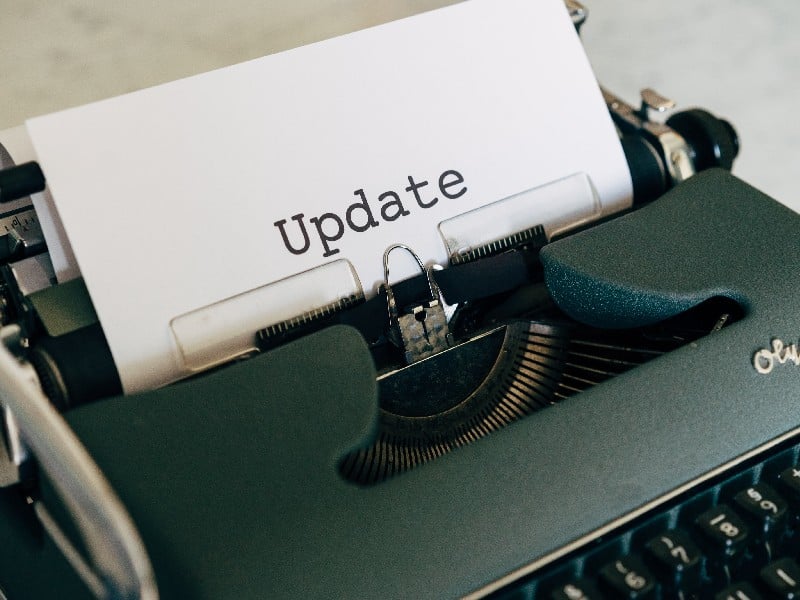 Dear all,
Happy International Women's Day! 
This is an ideal time to highlight women's experiences in the workplace and shine a spotlight on the changes needed to make workplace gender equality a reality. 
One emerging threat is poorly managed hybrid working, writes CMI Companion Jo Owen CMgr CCMI for CMI Insights this week: with remote workers more likely to be female, there is a danger that women will not have the same opportunity as men to reap the benefits of a physical presence in the office. Learn more here, plus find some best-practice tips on how to #EmbraceEquity in your hybrid workforce.
Some of the most effective solutions are very simple to implement. "More comprehensive and affordable childcare solutions" and "relief for those with caring responsibilities" are just some highlighted by Ann Francke OBE in a recent FT article on the difficulties female entrepreneurs face in securing investment.
We can also learn a lot from strong female leaders. Author Arwa Mahdawi (shortlisted for CMI's Management Book of the Year 2022) describes one of the lessons she's learned from women in power: that traditionally "feminine" qualities such as empathy are "essential for managing the complex problems the world faces".
We invite you to join us for CMI's CEO Ann Francke OBE in conversation with a brilliant group of female authors, Sophie Devonshire, Helen Tupper and Florence Guesnet, on 22 March. Book your place here!
And for those of you who missed it, watch back the debut of our Leading Issue interview series, this time featuring Ann Francke in conversation with Dame Sharon White DBE (CMI's 2022 Gold Medal winner). Watch this space for upcoming interviews!
"The great unretirement"
CMI's survey results on age inclusion continue to be featured in the news. Anthony Painter, CMI's director of policy, urged employers to make this issue an organisation-wide focus in a recent Benefits Expert article. He also provided concrete examples of what employers can do to address age bias in their organisations, including tailoring benefits and development programmes for older people.
Nigel Cassidy dove deeper into the issue for CMI Insights this week, exploring the so-called "Great Unretirement" and how managers and leaders can banish age bias from their business – have a read here.
Salary raises and the importance of investing
More CMI research – this time on salary raises – has sparked discussion in the news, with 48% of UK firms reporting no immediate plans to offer pay increases. Citing this statistic, HR Grapevine reports that more employees are considering asking for pay rises and some are even considering moving abroad in search of higher pay.
CMI has also calculated that around 70–80% of all managers in the UK are "accidental managers", promoted into the role because it's the next natural step for them. As a result, they are ill-equipped with the skills to help support and develop their people. 
ICAEW featured this research in a recent article about how young professionals want to see a clear progression path at their organisations with appropriate training.
Investing in management and leadership skills also has knock-on effects for productivity, says Anthony Painter in FE News and The Paradise in response to Keir Starmer's speech at UK Finance at the end of February. 
Experts suggest that more than half of the productivity gap between the UK and the USA can be attributed to poor management.

Labour will need to consider what policy can do to create better managers and leaders in both the public sector and the UK's small and mid-sized businesses – two areas that dominate our economy but historically have failed to invest in their leaders. It's time to correct that shortcoming if the UK's economy is to keep pace with the G7 and deliver meaningful, sustained growth.
Finally…
Don't miss this week's other fresh insights:
Kind regards
Ian
You might also like these posts on this topic:
Don't miss out - get notified of new content
Sign-up to become a Friend of CMI to recieve our free newsletter for a regular round-up of our latest insight and guidance.
CMI members always see more. For the widest selection of content, including CPD tools and multimedia resources, check out how to get involved with CMI membership.