Article:
Let's talk about Age in the workplace
Monday 21 March 2022
Age discrimination is a persistent issue for different working age groups despite the clear benefits of multigenerational workforces. CMI highlights the key points as background to the 75th Anniversary poll on age in the workplace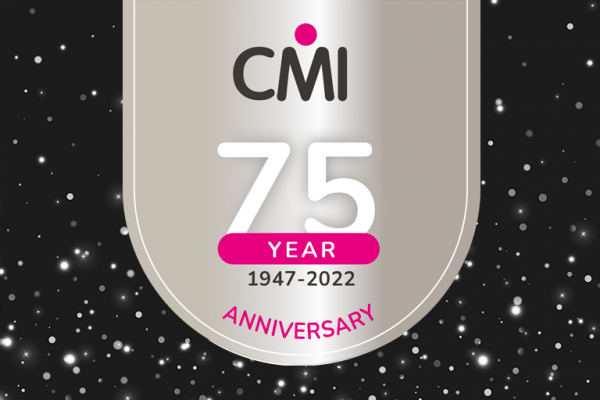 Research around multigenerational workforces shows that they can boost skills-sharing, develop stronger talent pipelines and increase productivity.
Some employers are acutely aware of these benefits and have led by example. Aviva has introduced the 'mid-life MOT', an annual wellbeing 'check-up' for those aged 45–60, and continued to support the development of staff at all career stages.
Yet, just last month tech-giant IBM came under scrutiny after emails were discovered that reportedly contained discriminatory language against staff members over the age of 40. Whilst the company has denied these accusations, this stands as just one of many instances of suspected age discrimination in today's workplace. Indeed, more than a third of UK 50–70 year olds say they feel at a disadvantage when applying for jobs due to their age.
This is despite the reality that the UK has an ageing workforce. In 2020 the number of people over 50 and in work increased to 42%.
Persistent barriers to age inclusion stand in stark contrast to the clear benefits in welcoming talent of all ages into the workforce. The time for age-inclusive employment is now; so why is progress so slow?
Take part in our poll on Age in the Workplace and shape the future of working
Your feedback will play an essential role in advising our thought leadership and recommendations.
Share your views
The fundamentals of age discrimination
Age discrimination refers to the unfair treatment of an individual for reasons relating to their age and without objective justification.
There are different types of age discrimination in the workplace, such as:
Direct discrimination, which can take the form of promotion and demotion based on specific age, regardless of ability or experience
Indirect discrimination, which is determined by a criterion or practice that may disadvantage a group based on their age. For example, if an employer offers a training course to recent graduates then this could exclude older workers
Employer actions
There are a range of actions that employers can take to mitigate the potential for age discrimination in the workplace and cultivate greater inclusion for all. These include:
Flexible working and support for the health and wellbeing of staff, which are important to help workers feel able to work effectively regardless of personal circumstances
Onboarding and progression policies that remove bias from job descriptions and offer continued development opportunities
Monitoring workforce data on age diversity to support retention, skills planning and forecasting
We want to build on these examples of best practice through your views and experiences. This will help us understand how to overcome barriers to age inclusion in the workplace.
What do you think?
CMI conducted a series of polls as part of its 75th Anniversary project into what 'good' looks like in the 21st century for modern management and leadership, and the implications for best practice.
The aim is to help us make practical recommendations that organisations, leaders and government can implement to maximise the talents of all workers. Find out more on the main page for CMI's 75th Anniversary celebrations.
You might also like these posts on this topic:
Don't miss out - get notified of new content
Sign-up to become a Friend of CMI to recieve our free newsletter for a regular round-up of our latest insight and guidance.
CMI members always see more. For the widest selection of content, including CPD tools and multimedia resources, check out how to get involved with CMI membership.