Article:
Proven Ways To Make Yourself Work-ready
Monday 19 August 2019
You're about to enter the world of work. What steps do you need to take to ensure your success?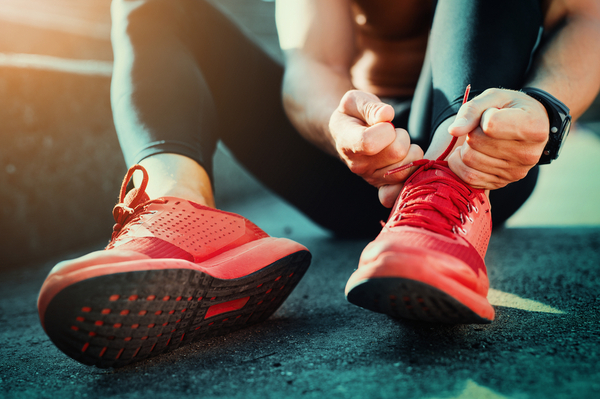 Part 1: The Application Process
Finding a great job
When writing your CV and cover letter, think of where you can transfer your theoretical skills: if you've managed or helped to organise a sports team, you can apply organisational skills; if you excel in written exams, you can work well under pressure; if you contributed to student media, you can manage your time effectively and are dependable. Where can you use what you've already learned, and where would you love to use it? Think about what aspects of your studying experience you've most enjoyed, or perhaps a sector that you are keen to learn about. This is a solid starting point to your job hunt, and gives you a direction of travel when thinking of where to start looking, should you not have a specific role in mind.
Scrub up
We don't just mean get that long-overdue haircut -- scrub up your social media profiles. Make them private, delete those drunken Tweets, and remove any potentially reputation-damaging photos from the public realm. Make sure your LinkedIn is in tip-top shape and full of all the details included in your CV, with an up-to-date photo and relevant contact details. Recruiters and employers use LinkedIn as well as CVs and cover letters, so it's best to make your profiles squeaky clean.
The interview
The interview is a great opportunity not only to showcase your skills in greater detail, but to show that you're a great personality fit with the company. Think back to why you applied initially -- what made you want to work there? Look at their values and measure them against your own, and talk about this in the interview. Practise with your friends or in the mirror, read up on common interview questions, and remember to be yourself. This is as much an opportunity for you to get a feel for the company as it is for them to get to know you. Read more on how to ace job interviews for successful and practical techniques.
Part 2: The First Day, Week, Month
Getting to know you
Before going into a working environment, really think about your personality traits. Perhaps you're more introverted than extroverted – how can you accommodate this while still approaching people with questions or introducing yourself? If extroverted, how can you make sure your personality shines through while being professional in a working environment? Come up with a preemptive action plan to accommodate for situations you may find uncomfortable or parts of the role you anticipate needing help with. How well do you react to stress? Are you ready to admit to making a mistake? Do you work well in a team but struggle on your own? Identifying these potential issues ahead of time can help you mentally prepare to ask for help when you need it. Remember, your team are there to help you adjust in the first few months and can help you fully grasp your duties and tools. Taking the time to understand your personality and working traits can help you build great working relationships with your team.
Look forwards
Using your current job spec, use the key skills to identify your key strengths and weaknesses. Which skills do you excel at or have no experience in? How can you improve upon these gaps in knowledge, and how can you ask to learn or hone these skills in your new role? Try not to get complacent in your current position – there's always something to learn.
It's also worth thinking about whether it's possible to find a mentor -- either inside your new organisation or outside of it. Companies like Find a Mentor or Meet-a-Mentor can help you find someone externally, and if you become a member of CMI we connect you with well-established players as part of our Achieve mentoring programme so you can ask them any questions you may have.
Let's talk about etiquette
There's office etiquette, and then there's coworking skills: communication, personal conduct and attitude within the office. Make yourself a great team member and person to be around. Show initiative -- especially in your first day, or weeks, don't sit around and twiddle your thumbs while you wait for someone to give you a task. Be inquisitive, ask for work, do your own research and look around the file organisation and tools that your new colleagues use daily. Take note of how they interact with each other; if they're not a talkative bunch, don't try and force conversation. Equally, if they are naturally chatty, don't get carried away and prioritise socialising above completing your work. Office etiquette is vital to making sure you gel within a team and the wider organisation.
Browse our Knowledge Bank to see more skills you can learn to set yourself up for success at work.
Image: Shutterstock