Article:
This is how real management consultancies manage their teams
Tuesday 03 April 2018
They're corporate problem-solvers who help the world's biggest companies cut costs, drive revenue and boost profits. Now insights reveals the management practices we can learn from leading consultancies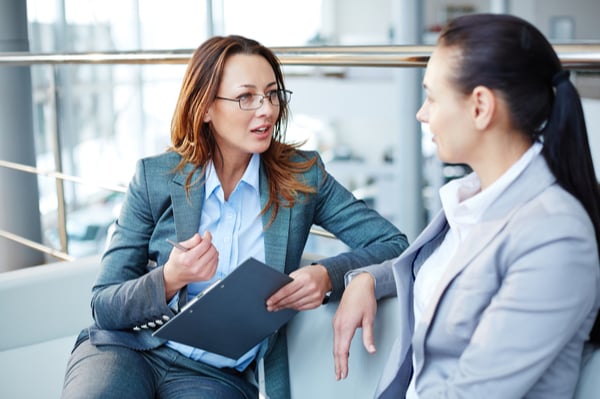 1. MAKE IT EASY FOR PEOPLE TO SOCIALISE
Increased knowledge-sharing, more effective teamwork on projects and happier atmospheres are just some of the rewards associated with a workforce that feels comfortable interacting and collaborating with each other, regardless of seniority.
Therefore, international consultancy Bain & Company tries to encourage managers to socialise and express themselves by being straight-forward, highly visible and approachable to colleagues.
Matt Trebilco, the company's senior manager for talent, explained: "Leaders at Bain are honest – they use direct language, and the 'one team' attitude is crucial. At the same time, working here is a lot of fun, and people, including the leadership, are very active in the Bain social community."
2. DIVERSIFY RECRUITMENT
Looking outside the 'Oxbridge' model by employing talented individuals from different demographics or educational backgrounds allows employers to tap into new ideas and approaches to problem solving.
EY is one of the leading consultancies to scrap the requirement for applicants to have a minimum 2:1 undergraduate degree grade or UCAS point score of 300 (the equivalent of three B grades at A-level). Aiming to find new talent, the consultancy uses an in-house assessment programme and numeracy tests to assess candidates' critical thinking, practical and technical skills.
The company has also joined competitors PwC, Deloitte and Accenture in recruiting more people with disabilities, including workers on the autism spectrum. "We have a program that is growing at EY where we are hiring individuals with autism who are highly able in data analytics skills, in raw mathematics skills, and who are technologically facile to work on many of the engagement management support activities that we use to support our clients, everything from cybersecurity to robotic process automation," said Lori Golden, abilities strategy leader at EY.
3. MOTIVATE EMPLOYEES BY PLAYING GAMES
Gamification – the use of game mechanics and thinking in business-orientated environments – is an increasingly popular tool for companies looking to find better ways of recognising, training and engaging high-performing staff.
Through its recognition and reward program called the Addo Agnitio Award (A3), Accenture found the opportunities to connect, contribute and cultivate demonstrate an employee's impact on their team. As such, Accenture can now give each employee insight into the level of impact he or she is having across the organisation based on these key motivational drivers, and feedback on how they can improve, boosting the desire to 'win'. Other gaming concepts such as status and personalisation are used too.
Meanwhile, games are integrated into the local and global online tools, challenge individual's to identify Accenture's value proposition, its healthcare and environmental programmes, and organisational values.
4. HELP EMPLOYEES MANAGE THEIR WORKLOAD
Long hours, extensive travel and significant workloads are, notoriously, a mainstay of the consultancy world, but ever more top firms are operating initiatives to boost employee work-life balance and wellbeing.
In collaboration with Harvard Business School Professor Leslie Perlow, The Boston Consulting Group created the PTO (predictability, teaming, and open communication) programme to help consultant manage their casework and sustain their career.
Detailing every aspect of project work, from start to completion, the PTO includes explanations of what's expected from each employee, their work priorities, and a collectively agreed-on time-off goal for each team member. The initiative also includes a platform for individuals to share their opinion on their progress and needs, such as requiring some time off for a family occasion.
The Boston Consulting Group's PTO initiative has led to an average 35% increase in teamwork and collaboration, a 35% increase in value delivered to clients, and a 100% increase in team effectiveness.
5. INVEST IN INNOVATORS
Management consultancies help professionals to find better ways of completing everyday tasks. This is key to any business.
So, the consultancy Booz Allen Hamilton forms commercial partnerships to enhance creativity and problem-solving skills.
The company operates an Innovation Centre for employees to figure out ways of adding to the business. Booz Allen Hamilton also established an Innovation Hub (iHub) network, connecting its top talent with entrepreneurs, start-ups and incubators to share insight on the latest industry trends. Its partners have included Intel, Hewlett Packard Enterprise, and Microsoft.
Booz Allen Hamilton's iHub in Austin, Texas created several successful products, such as Project Jellyfish, CodeLift, and DataLift, which have enabled the firm to facilitate faster, more efficient technical initiatives for its clients.
Image: Shutterstock