Trust, awareness and accountability are vital to tackling racial discrimination in the workplace and ensuring fairness for all.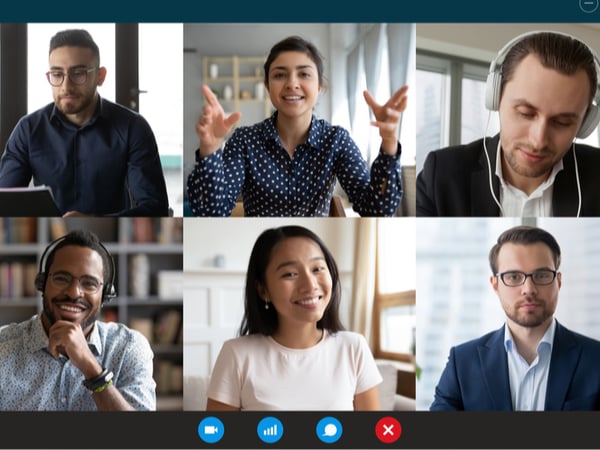 A recent CMI Race webinar, Raising Awareness & Skills, addressed the key managerial issues that are holding organisations back from eradicating racism at work.
Our webinar identified two crucial steps – raising awareness and improving skills training – but also that these require significant investment, time and collective will from leaders to drive inclusion. Unfortunately, many leaders are struggling to make change stick, leaving potential revenue increases of up to 58% on the table.
The webinar featured expert insights from: Dr Naeema Pasha, director of equity, diversity and inclusion and director of careers & professional development at Henley Business School; Maggie Semple OBE CMgr CCMI, co-founder and co-CEO of professional services company I-Cubed Group; and David Dent CMgr FCMI, senior director of business development at biopharmaceutical firm Parexel International.
Watch the conversation and read the summary here.
Workplace racial inequity is prevalent
Nearly a third of business leaders and around two-fifths of ethnic minority employees believe racial inequity still exists in their organisation, according to Henley Business School's The Equity Effect report.
Naeema, lead researcher of the The Equity Effect, adds that Black employees are twice as likely to experience discrimination compared to Asian or mixed ethnicity employees.
Moreover, almost half (45%) of Black and ethnic minority employees in a Trades Union Congress poll said they were given harder or less popular work tasks than their White colleagues, while 31% of respondents also said they've been bullied or harassed at work, resulting in 15% quitting their jobs.
Despite these stark findings, CMI's report Moving the Dial on Race suggests that many managers are still failing to take a stand on racial equity in their workplace. Almost half (48%) of managers have not had conversations about racial justice and equality in society with their team.
No excuses for managers
With a wealth of free information and educational resources about race easily accessible online, Maggie says it's no longer acceptable for managers to say "I don't know" when challenged on systemic racism.
She explains: "The question I always ask managers when it comes to building and communicating trust is: 'How do you, your team and your business keep up to date with your technical knowledge?' Usually, people give me lots of things that they do."
"Then I ask them: 'How do you keep up to date on matters to do with race?' and, at that point, the room goes silent."
Learn more
Drive change in your own organisation and learn more about the essential events, articles and qualifications available to develop your understanding of equality, diversity & inclusion at the CMI Race Equity hub.
Explore CMI Race Equity
Breaking through trust barriers is essential
Since the start of lockdown in March 2020, Black employees in the UK were more likely than any other ethnic group to feel their manager didn't trust them to undertake their job role, according to the CMI's Management Transformed report.
Without trust, marginalised employees are likely to feel that they cannot truly express their true selves at work or feel suspicious about the authenticity of their employer's equality, diversity and inclusion (ED&I) efforts.
To solve this, David says leaders should be clear, transparent and make a long-term commitment to all stakeholders to actively support anti-racism.
"It's not just a message from the leadership in the organisation to say this is important for us. We really need to see that an organisation is living out [their promises]," he says.
He adds: "If people can bring themselves to work as a whole person, feel welcomed and included, then that trust [can be built]. In the US, [Parexel] has more clinical research associates from Black and ethnic minorities than we do from the White community. They're the people that directly interface with our hospital clinicians and it's so important [for them] to see people that look like them participating as well."
More accountability for leadership
Beyond the growing debate about whether common training procedures, such as unconscious bias training, are actually working, Maggie is disappointed that many companies use training as a "box-ticking" compliance exercise.
In fact, nearly one in four managers told the CMI that they do not have any equality, diversity and inclusion training in place yet.
Maggie – who leads the Black British Voices Project (BBVP), an anonymous national survey sharing Black people's experiences in the UK – believes specific skills training is needed and should be tied to how a manager's performance is judged.
She says: "There are leaders who not only need to see other leaders doing the training, understanding and living it, but they need to be convinced that they should be equally involved. Unfortunately for some, the only way that people will really take this seriously is when it affects them personally."
"Their end-of-year discussion should have in it a very detailed question about the training that they've undertaken themselves, that they've managed and enabled their teams to undertake."
We need a full-scale approach
Ultimately, the challenge of effectively raising awareness and skills about race equity at work should be undertaken by the entire organisation, rather than sidelined to the diversity or human resources teams, says Naeema.
"We have to understand the importance of this as a strategic, embedded goal and that should go across the whole organisation. [It should be] owned by the chief executive officer and senior leadership team, [as well as having] a grassroots aspect to it."
Going one step further, David says Parexel International operates diversity initiatives with its suppliers, enabling the company to improve equity and inclusion alongside other companies.
"[Employers should not] just think in a very small, channelled way," he says. "The more we start making demands of the whole ecosystem around which we operate, the more influence we're going to have. You're going to show your colours and people will expect that that's how they're going to behave, so the ecosystem is important."
He adds: "You know what training you're doing but what training are other organisations doing? How do we share that best practice? I think managers have a responsibility, not just for our own people but for the broader industry."
Image: Shutterstock/fizkes
More resources
You might also like these posts on this topic:
Don't miss out - get notified of new content
Sign-up to become a Friend of CMI to recieve our free newsletter for a regular round-up of our latest insight and guidance.
CMI members always see more. For the widest selection of content, including CPD tools and multimedia resources, check out how to get involved with CMI membership.