Here are all the reasons why you need to take action for gender equality in the workplace, and how to get started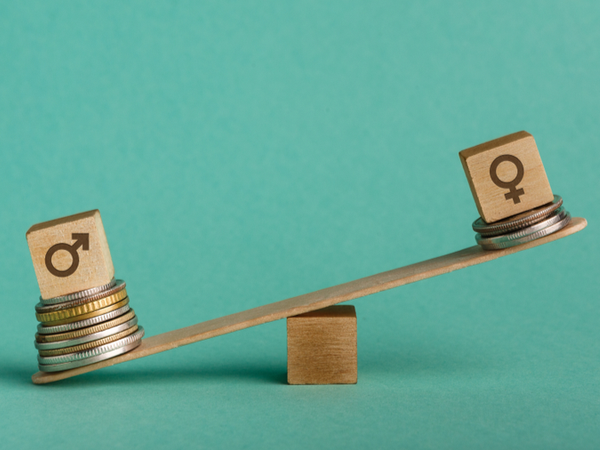 In a recent CMI roundtable discussion, we talked about research which shows that women are more likely to work in shut-down sectors, are at greater risk of job losses and are taking on the majority of housework and childcare; the pressures of the pandemic are even driving some women to consider scaling back or leaving their careers. UN Women's latest report From Insights to Action (2020) highlights that as a result of the pandemic, 47 million women and girls were pushed into extreme poverty. Additionally, 70% of global health workers are women and do not share equality with their male counterparts: the gender pay gap in the health sector is higher (28%) than the overall gender pay gap (16%).
In the UK, it is mandatory for organisations with 250 or more employees to publish their gender pay gap (GPG) every year. However, due to the Covid-19 outbreak, the government decided to pause enforcement of GPG reporting in 2020. Ann Francke OBE CMgr CCMI, Chief Executive of CMI, objected to this and – alongside Women in Advertising and Communications Leadership (WACL) and the Fawcett Society – campaigned for the reintroduction of enforcement this year as a matter of urgency.
What's holding us back?
In June 2021, CMI Trustee and Companion, Kate Grussing CMgr CCMI, Managing Director of Sapphire Partners, hosted a round-table of CMI's most senior leader members (Companions) to look at what might be holding organisations back from reporting in a timely fashion this year, developing action plans, and how organisations can get the best from gender pay gap reporting. This discussion emphasised that action must be driven by leaders, noting that obstacles can be overcome by leaders that prioritise gender equality in the workplace – especially those who hold themselves and their teams to account.
To take the conversation on actions on gender equality in the workplace further, CMI recently held a round-table with the Equality and Human Rights Commission (EHRC), the regulator of the Equality Act and responsible for enforcement of the GPG regulations.
The EHRC want the regulations to drive action on gender equality in the workplace. They know that many leaders are the driving force of making this happen within organisations however, not all of them prioritise it or think it is important, as currently the figures show that only 4,000 employers – of more than approximately 10,000 in scope – have reported their GPG figures.
We need transparent data
In the session, Suzanne Baxter, Commissioner of the Equality and Human Rights Commission, made the point that working women have borne the worst impact of the Covid-19 pandemic and it is therefore essential for organisations to keep gathering and acting on workforce data to make sure that hard-won progress is not lost. Baxter also made the point that while the growing number of female CEOs and women in senior positions represents a positive trend for gender balance, that in itself does not indicate a trend towards gender equality in the workplace more generally. Instead, it is essential to go through the data and most importantly, to use GPG reporting to ensure businesses are asking themselves the right questions.
Using gender pay gap reports
This event allowed senior leaders to share ideas and good practice on gender equality and to share with the EHRC what they think is needed to encourage more widespread GPG reporting.
Samantha Allen MBA CMgr CCMI, CEO of Sussex Partnership NHS Foundation Trust and Siobhan Moss, Director of HR at University of Huddersfield shared their work on GPG action planning and the progress their organisations have made.
The panel session was then followed by a group discussion in which various themes emerged, including the need to explore the impact of the work being done today in order to ensure greater gender equality for the female workers of tomorrow.
It was noted that the future talent pipeline is much more switched on to the social and Equality, Diversity and Inclusion (EDI) agenda and will expect commitment on these issues from prospective employers.
The discussion also covered the importance of absorbing action planning into organisational procedures and strategies, so it becomes part of a company's 'business as usual'. Customers, clients and those procuring services are also key to driving change in gender equality. Requests to see actions on the EDI agenda are becoming commonplace. And finally, the contributors agreed that it would be beneficial to link together all EDI and Environmental, Social, and Governance (ESG) agendas to create a whole picture, instead of individualised approaches.
Don't forget to check out the Women in Advertising and Communications (WACL) toolkit on closing the gender pay gap. You can also watch CMI's CEO, Ann Francke OBE, discuss the topic with Jackie Stevenson here. 
Click here for more advice on furlough and gender pay gap reporting.
You might also like these posts on this topic:
Don't miss out - get notified of new content
Sign-up to become a Friend of CMI to recieve our free newsletter for a regular round-up of our latest insight and guidance.
CMI members always see more. For the widest selection of content, including CPD tools and multimedia resources, check out how to get involved with CMI membership.