One year on from the first UK national lockdown, a lot has changed in how we manage and lead. These are my five big learnings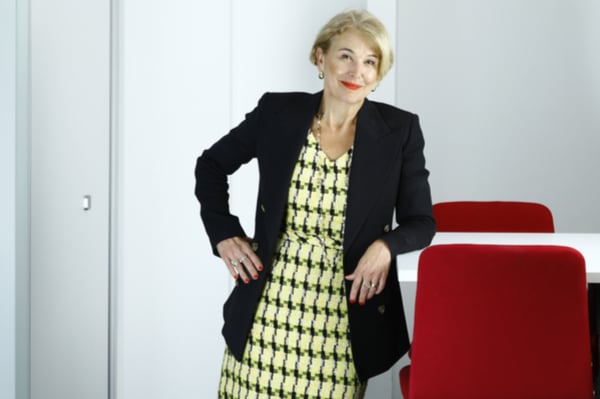 In 1942, in the depths of World War II, the economist William Beveridge produced the famous Beveridge Report. In it, he said that Britain needed to conquer 'five giants on the road to reconstruction'. These were: want, disease, ignorance, squalor and idleness.
These issues sound a bit old-fashioned today but there was no doubting Beveridge's ambition. His report was the foundation of the modern welfare state.
In the UK we're marking the one-year anniversary of the first national lockdown, and I believe we need a similarly bold vision today. Leaders and managers have been tested like never before during the Coronavirus pandemic. Many have shown exemplary leadership, inspiring their people through traumatic times; at other times leaders have fallen short, including right now when we see national governments failing to cooperate over the vaccine supplies.
If we aim to build back better – and bolder – I think that we all need to get our heads around these five new truths about leadership:
The Covid-19 pandemic has accelerated the adoption of digital technologies. McKinsey reckons that we've seen seven years of digital progress in one year in many organisations (the proportion of digital or digitally enabled products in their portfolios). This transformation is here to stay, and all leaders need to factor it into their thinking.
Covid-19 has taken a huge toll on people's mental, physical and financial health. So the human face of management and leadership has become more and more important. CMI highlighted this in our Management Transformed report in 2020. Managers need to look out for their people's well-being; think about how you communicate, how you check in. Show empathy. Listen. Try to understand what other people are going through.
On a positive note, the pandemic has shown the resilience of the human spirit. Think about how fast vaccines have been developed. We've compressed that process into less than a year – incredible! We've also seen people and companies pivoting and adapting. And teams achieving things they never thought possible. We need to hang onto that learning.
I also believe that we'll see the resilience of economies as they open up and when people are allowed back out. When I talk to business leaders, large and small, many say they're expecting a big upswing when we come out of this.

Many people and businesses have suffered terribly in the pandemic. Millions of people have lost their jobs and their livelihoods. The pandemic has also shown that there's a widening inequality that disproportionately affects women, young people and minority populations. The UN and World Economic Forum have

warned

that the pandemic is a huge setback to gender equality. As we build back better, we have to

put diversity and inclusivity front and centre of our plans

, especially if we're relying on industries like green energy and digital where  women and minorities have typically been underrepresented.

Finally, we have to be prepared and to learn lessons faster. Just look at the response to the pandemic in Asia. They'd experienced SARS previously and they were prepared for this. In the west, we weren't. We didn't have the supply chains. We didn't listen to the science. We didn't have test and trace. In Asia they immediately donned masks and took the pandemic seriously. And they've lost far fewer lives as a result.
Right now, all the experts are saying that we must be prepared for climate change. Are we going to make the same mistakes again, or are we going to act now and be prepared?
You can read our Covid-19 related articles and resources on our Leading Through Uncertainty hub.
You might also like these posts on this topic:
Don't miss out - get notified of new content
Sign-up to become a Friend of CMI to recieve our free newsletter for a regular round-up of our latest insight and guidance.
CMI members always see more. For the widest selection of content, including CPD tools and multimedia resources, check out how to get involved with CMI membership.