Now is the time to prioritise gender pay data. Target-driven action plans send a signal that you'll act on inequality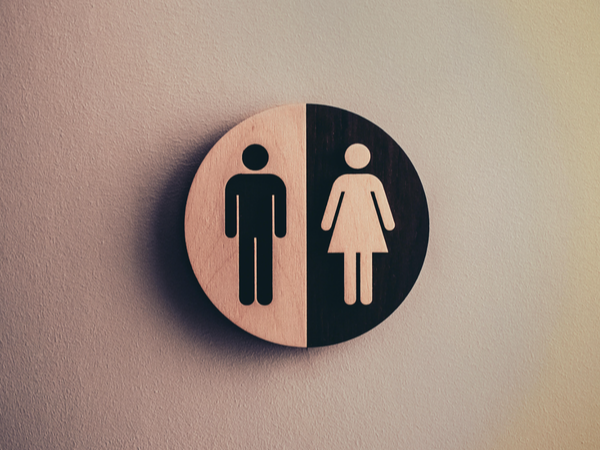 As the new chair of the Equality and Human Rights Commission, I'm very aware of the potential for the coronavirus pandemic to impact unequally on certain groups. The pandemic has affected us all in different ways, but I am particularly concerned about the negative impact it has had on women who already face inequality in the workplace.
As you'll know, evidence shows that diverse leadership teams make better decisions. As we emerge from the pandemic, it has never been more important for organisations to harness the benefits of gender equality. Gender pay gap reporting is central to this. It demonstrates accountability and provides the tools for employers to identify and remove barriers to women's progression in the business.
The last 12 months have been really tough, and I know that some organisations continue to operate in uncertain environments and need some breathing space. That's why we recently announced that we would defer the start of enforcement of the gender pay gap regulations until 5 October. But the sooner gender pay gap data is assessed the sooner you can take action. That's why I'm urging all organisations who are in scope of the regulations to still publish their gender pay gap reports by the deadline of 4 April (or 30 March for public-sector employers) if at all possible.
I know that many of you will have been taking concerted action over recent years to tackle the barriers women face and promote workplace equality. Sadly, the impacts of Covid-19 on women in the labour market will be felt long after this year, and could reverse progress that was already being made. This is why it's vital to continue the good work many employers have already put in to level the playing field at work and to have the data to evaluate what is working.
We strongly encourage employers to develop time-bound, target-driven action plans to address the issues arising out of their pay gap analysis. Action plans send a clear commitment on the part of employers that they understand what is causing any pay gaps, and that they will take meaningful steps to address those challenges.
The Government Equalities Office has published easy-to-use guidance on developing gender pay gap action plans. You may also find it useful to see how other organisations are taking action to address pay gaps.
Addressing gender pay gaps, and by extension creating more gender-balanced workplaces, is a long-term project that will require buy-in from across your organisation. Managers at all levels can help to effectively communicate what gender pay gap data means and can help involve their teams in action planning to close gaps once they've been identified. The CMI's own Blueprint For Balance recommends action that organisations can take and particularly highlights the vital role to be played by managers at all levels to change behaviour and create more equal workplaces.
In these times of uncertainty, it may be tempting to de-prioritise gender pay gap reporting. But I firmly believe that recognising and, most importantly, doing something about gender equality in the workplace will create a competitive advantage as a time when employers need it most. What's more, women in your organisation will know that you're concerned to level the playing field for them.
We want organisations to embrace gender diversity and put it at the heart of their agenda and business practice. If you'd like to join us in making that a reality, become part of CMI Women today – and check out our International Women's Day hub here.
You might also like these posts on this topic:
Don't miss out - get notified of new content
Sign-up to become a Friend of CMI to recieve our free newsletter for a regular round-up of our latest insight and guidance.
CMI members always see more. For the widest selection of content, including CPD tools and multimedia resources, check out how to get involved with CMI membership.