On the 27th of October, the Chancellor of the Exchequer, Rishi Sunak, set out the UK Government's spending priorities in the 2021 Budget, accompanied by a Comprehensive Spending Review covering the next three years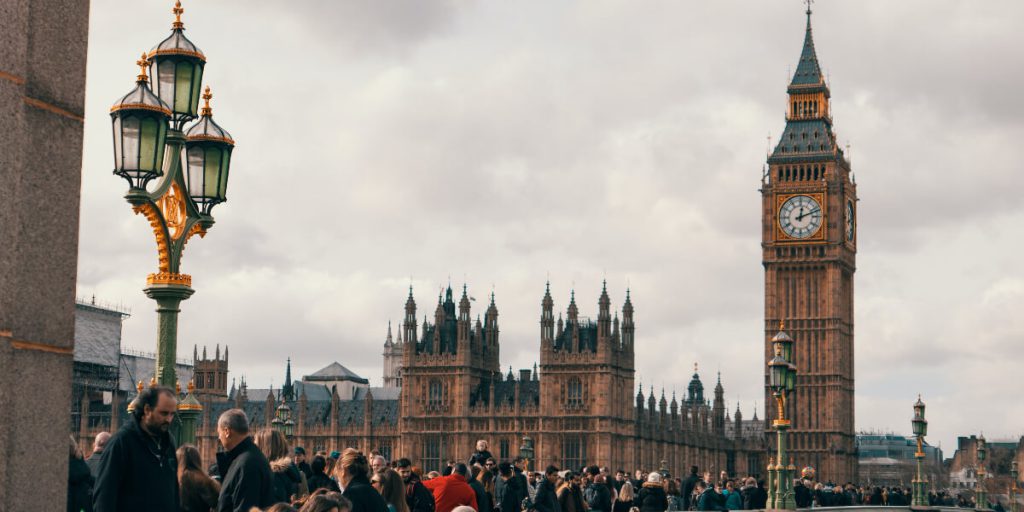 CMI's policy team has pulled out five key takeaways for managers and leaders across the UK:
1. While Sunak reaffirmed existing commitments to management and leadership skills, he missed an important opportunity to increase targeted investment in this area.
CMI supports the Government's ongoing commitment to investing in management & leadership skills through programmes such as 'Help to Grow: Management', which focuses on improving management capability for SMEs, and the Lifetime Skills Guarantee, which allows free access to Level 3 qualifications for those in England who do not currently hold one. CMI is pleased to be involved both in the design and delivery of the Help to Grow scheme, and to have one of our qualifications included in the Lifetime Skills Guarantee offer.
However, there was a missed opportunity in the Budget to go further and extend specific, targeted investment into these crucial skills, which are essential for strong business productivity & business performance. To learn more about the link between management & leadership skills and organisational productivity, take a look at our report on 'Driving UK Post-Pandemic Prosperity'.
2. Additional spending was announced on apprenticeships and adult skills in England, with consequential increases in funding for the devolved nations.
The Treasury has announced continued investment in adult education as part of the Spending Review over the next three years. This includes the next wave of funding as part of the already-announced National Skills Fund, totalling £554 million, as well as an additional boost of £170 million to incentivise small businesses to place their staff on apprenticeship programmes.
These announcements are positive, as they give more organisations the opportunity to upskill and reskill their workforce to improve productivity, particularly management & leadership. It is particularly good to see the Government attempting to address the difficulty SMEs face in offering apprenticeships. This issue is so crucial to solve because SMEs make up 99% of UK employers and employ two thirds of the UK's workforce.
3. Major cuts to departmental budgets and public services did not materialise.
Throughout the pandemic, public sector organisations across the UK have demonstrated resilience, keeping essential services running during the toughest Covid restrictions. It is therefore understandable that politicians want to demonstrate continued commitment to public sector programmes and a resumption of public-sector pay reviews after last year's freeze.
It is crucial that the widely pre-briefed NHS spending increases translate into improved performance – and one way to do this is to improve the management & leadership skills and capability within organisations. Other notable announcements about the public sector include the Chancellor's assertion that every single Government department will see a real-terms increase in their overall spending between now and the end of the current Parliament in 2024, and a new Government commitment of £150 million for training & development for the early years workforce.
The Government must now work with CMI and other leading organisations on comprehensive programmes to enhance management & leadership skills in public delivery bodies and agencies, so that together we can achieve the productivity improvements that our public services require.
4. An explicit acknowledgement by the Chancellor that improved skills still hold the key to levelling up, growth and prosperity.
The CMI team's standout quote from Rishi Sunak came when he spoke about the importance of skills and productivity, saying:
"Higher skills lead to higher regional productivity. And higher productivity leads to higher wages".
The Government has a monumental task on its hands in boosting post-pandemic economic recovery, and recognising that skills training is key to organisational productivity and individual outcomes makes the case for effective management & leadership skills more strongly than ever. Take a look at our recent research, Building Strong Foundations, for more information on the role managers play in helping their teams to progress and succeed in the workplace.
5. However, we still need clarity from the Government on the future funding settlement for higher education.
Despite a flurry of policy announcements, one notable absence from CMI's point of view was the lack of a concrete announcement surrounding the future funding settlement for our higher education institutions – one of the engines of improved management & leadership skills.
While university tuition fees look set to remain at their current figures, a clear and stable funding settlement for universities is still needed to help achieve the Government's goals of improving life chances, 'levelling up' the UK's regions, and enhancing regional productivity. CMI will therefore be keeping a close eye on any further details on the HE settlement, as well as the long-awaited Government response to the Augar Review, over the coming weeks.
If you'd like to learn more about CMI's submission to the 2021 Budget and Comprehensive Spending Review, or other key CMI campaigns to improve management and leadership in the UK, please click here.
You might also like these posts on this topic:
Don't miss out - get notified of new content
Sign-up to become a Friend of CMI to recieve our free newsletter for a regular round-up of our latest insight and guidance.
CMI members always see more. For the widest selection of content, including CPD tools and multimedia resources, check out how to get involved with CMI membership.