"You can get anywhere with an apprenticeship". How doing a management apprenticeship can fire up your career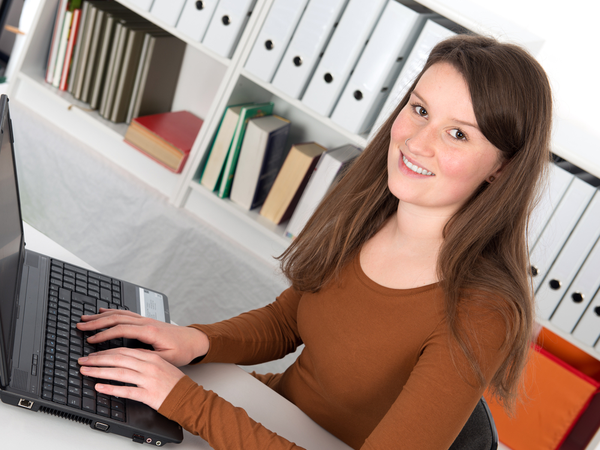 It was great to see the Government recognise the importance of apprenticeships in today's Budget announcement including with a bolstered cash incentive for employers to pick up more apprentices which has been extended to September 2021. The news was especially welcome after a series of successful events for National Apprenticeship Week 2021, which was a great opportunity to remind the world just what an exciting pathway an apprenticeship can be. CMI hosted a number of events and forums highlighting the ongoing value of management and senior-level apprenticeships. Here are some of my favourite bits of NAW 2021.
1. Podcast: the world's your oyster with an apprenticeship
CMI hosted several podcasts for NAW 2021. The first was a discussion between the director of apprenticeships and employer engagement at Exeter College, Mike Blakeley, and Labour MP for Exeter, Ben Bradshaw. Mike spoke about the impact apprenticeships are having on learners and local businesses.
"What we're seeing is ambitious people, motivated people, and those that glean their support from their employers to make this work," he said. "Some of those candidates that we work with are truly outstanding and will go onto bigger and better things. We're delighted that potentially we're a launchpad into level 6 and level 7 qualifications, because once they've got those under their belt, the world's their oyster."
We totally agree! You can find that episode here, and find the rest of CMI's podcast library here.
2. Real-life stories: management apprentices in action
During NAW 2021 we met many management apprentices who are making a real impact in their organisations. Speaking with these apprentices, we find that management apprenticeships don't just develop functional, translatable skills; they also bring enormous paybacks and returns to the employers offering the scheme.
John is talent development partner at the engineering firm NG Bailey, supporting more than 70 of its management and leadership apprentices, right across the organisation. He is a firm believer in the business benefits of new-style apprenticeships:
"Although management and leadership apprenticeships are quite new to NG Bailey, we've been known for the quality of our apprenticeship programme for decades. We took on our first apprentice in 1934, and craft and technical apprentices have been the lifeblood of our business ever since," John says.
"The management and leadership apprenticeships have given us a massive opportunity to enhance the quality of the development we offer, helping our people grow, learn and develop while continually improving the quality and consistency of the management and leadership we see throughout our business."
You can meet other apprentices and find out more about management apprenticeships here.
3. Webinars: funding to support your apprenticeship programme
We also hosted a series of webinars exploring the benefits of apprenticeships from both sides, including an excellent discussion between Marco Longhi MP for Dudley North; Nick Thompson, head of employer engagement at Dudley College of Technology; Sue Edmunds, adult and community learning lead at Dudley College of Technology; and Rosalie Penn, HR business partner at Dudley Council.
Here's how Nick Thompson made the case for management apprentices: "Ninety per cent of employers say that taking on an apprentice benefits their business; 71% of apprentices stay on with their employer when they complete their apprenticeship; and 96% of apprentices say that their apprenticeship helped them in their job," Nick says.
To hear this, as well as Sue Edmund's first-hand apprentice story, watch the discussion in full here. You can also check out the other live virtual events we hosted here.
4. Better Managers Briefing: the minister-apprentice
Last but not least, CMI's chief executive Ann Francke hosted a special Better Managers Briefing with Parliamentary Under-secretary of State for Apprenticeships and Skills Gillian Keegan; Rob Nitsch CBE, former personnel director for the Army and now chief operating officer of the Institute of Apprenticeships; Sue Saunders, an NHS apprentice who is operations manager at the Castle Place GP practice in Tiverton; and Mike Green, founder and managing director of specialist glazing company Red Systems.
Gillian reminded us that she's the first government apprenticeships minister who has herself been an apprentice – at automotive supplier Delco Electronics on Merseyside. "I am officially the world's biggest fan of apprenticeships because it changed my life completely," she recalls. "You can get literally anywhere now with an apprenticeship. In this fast-moving world, you can never be out of date if you do an apprenticeship."
Hear their stories, including how Mike Green revitalised himself and his company through management apprenticeships.
You might also like these posts on this topic:
Don't miss out - get notified of new content
Sign-up to become a Friend of CMI to recieve our free newsletter for a regular round-up of our latest insight and guidance.
CMI members always see more. For the widest selection of content, including CPD tools and multimedia resources, check out how to get involved with CMI membership.