How can we pick out the best leadership lessons from the recently published practitioner's guide by the British Army? In honour of armed forces day, Chris Blackhurst gives us his take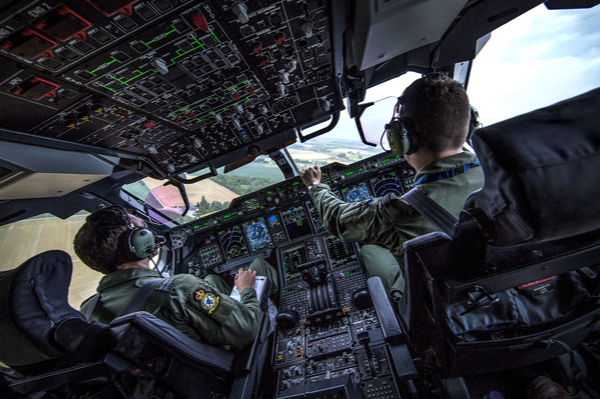 During my company's product crisis, the head of the multinational chief ordered his executive committee to meet once a week. As their communications advisor, I was asked to attend.
We would assemble on time in the boardroom, but the boss was always five to 10 minutes late. When it first happened I thought he'd just been delayed. Then I realised it was deliberate. He made sure he was the last to arrive. With a brisk nod to everyone as he sat down and a slight, chopping gesture of his hand, he cut through their small talk, and immediately got down to business.
I was thinking of him when I read Leading Through Crisis: A Practitioner's Guide, a new booklet on crisis management produced by the Army.
Excellent it is, too. I'd go so far as to say that having witnessed first hand how several corporate leaders respond in an unfolding emergency, and having sat through many special crisis group meetings and advised on the best PR strategy to follow and the messaging and who to contact, when and how, this slim manual should be required reading. I've also had to, as the army publication says, "be a leader" as editor of a national newspaper dealing with numerous dramas, some of them occurring simultaneously.
I like to think I was successful at steering the paper through, but I do know I wasn't trained or prepared. Fortunately, as I studied the British Army's manual I found myself nodding in recognition at the descriptions and instructions. If I had to choose the one manager I've met whose company was facing a terrifyingly serious problem, and who exuded the required attributes listed here, it would be the aforementioned multinational chief. He had natural, calm authority, a way of ensuring that his team followed his lead, that they all knew their roles and were intensely focused. And he pulled the organisation through it.
I can think of another company, embroiled in the aftermath of a tragic accident in which two of its young clients had died, where the chairman insisted on turning up to the crisis meetings even though he was sometimes not briefed. It was not clear who was in command - him or the CEO. They had different interests - the chairman was putting the shareholders first, and concerned about the financial performance and share price; the chief executive was more bothered about the welfare of the families of the victims, and the impact on customers, staff, and reputation of the brand.
Those expecting the military's love of jargon to be on display here will not find it. Neither is there, to use those widely used popular initials, any "BS". This 21-page management prop is clear, direct and resolute, no nonsense. My favourite piece of advice is this one: "Either lead, follow or get out of the way."
The publication's timing is deliberate: "The world is currently in crisis. Our health, economy, politics, industry, employment markets and indeed our social fabric are facing challenges unseen in our lifetime... The world is uncharacteristically united in an effort to save booth lives and livelihood. Whilst this context is unprecedented, the characteristics of fear, ambiguity, prolonged pressure and exponential change are familiar to many in the Armed Forces experienced in high-intensity operations."
That's telling people. They make it plain they know what is required, although there is a rider at the end saying the authors' views are their own and do not necessarily reflect the official thinking of the British Army or Ministry of Defence. In the UK, the Army has not been at the forefront throughout the fight against the pandemic. It's comforting, though, to know the soldiers are there if required - as they were when the Nightingale hospitals needed constructing in a hurry. It would be reassuring to know that those who are commanding us in the great struggle had at least been able to absorb the lessons of this invaluable guide.
You can read the guide in full here. Air vice-marshal 'Bunny' James and wing commander Emma Keith hosted a webinar that unpicks elements of great leadership, which you can watch for free here.
Image: ©UK MOD Crown Copyright 2020
You might also like these posts on this topic:
Don't miss out - get notified of new content
Sign-up to become a Friend of CMI to recieve our free newsletter for a regular round-up of our latest insight and guidance.
CMI members always see more. For the widest selection of content, including CPD tools and multimedia resources, check out how to get involved with CMI membership.